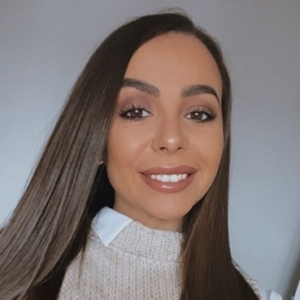 Kerry Jackson, Scientific Apprentice
Find out more
Kerry Jackson, Scientific Apprentice
Why did you choose an Apprenticeship?
I chose an apprenticeship because it's one of the best ways to gain experience while working towards a qualification. I felt that this was the best way for me to come into the nuclear industry as I had no background in nuclear. This way I could learn on the job and gain the skills and experience I need for a career in the nuclear industry.
Why did you choose the nuclear industry?
I chose the nuclear industry because it's constantly growing and developing. As a result of this, there are so many different opportunities on offer and I was keen to be involved in an area of work that would enable me to be at the forefront of change and offer a variety of ways that I could develop my career.
How has the Apprenticeship helped you?
The apprenticeship has helped me begin my career in the nuclear industry, as I am currently completing a scientific apprenticeship. As part of my learning, I'm working with advanced technologies to help contribute to the nuclear clean up, as well as learning first-hand from other team members, some of whom are internationally recognised in their fields. I feel a great sense of achievement since starting my apprenticeship as I have developed my knowledge and now network with many different people.