Tuesday 23 March 2021
Countdown to COP: 4 Ways Nuclear Is Playing Its Part For Clean Energy
By Dr Fiona Rayment, NNL Chief Science and Technology Officer (CSTO)
The UK is preparing to take up its presidency of the 26th UN Climate Change Conference of the Parties (COP26) in Glasgow this November. The event will be another crucial moment for global leaders to address one of the world's biggest challenges – protecting our planet's vital natural resources.
With legally binding targets in the UK for reaching Net Zero carbon emissions by 2050, and more than 120 other countries moving towards the same target, there is still a very long way to go. None of us should underestimate the scale of this challenge.
As COP26 rapidly approaches, it is rightly keeping the focus on the clean energy agenda and how we are all – from governments and industry, to experts and the everyday consumer – playing our part.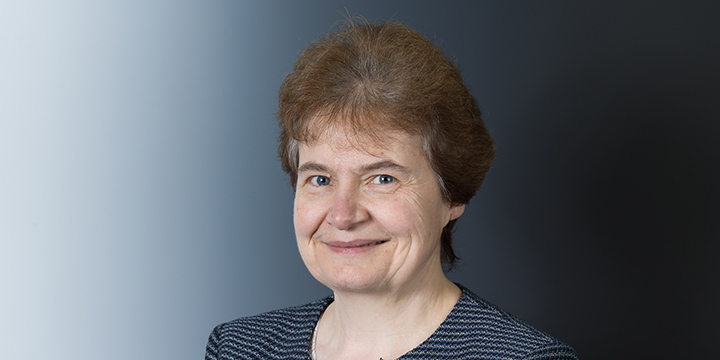 At NNL, as the UK's national laboratory for nuclear fission, we are determined to make a difference – because without nuclear, it will be a real challenge for the UK and countries across the world to meet this target on time.
But how?
Nuclear power already provides 20% of the UK's electricity, and an overall 40% of its clean electricity. And, with its Ten Point Plan for a Green Industrial Revolution, the UK Government has recognised that new and advanced nuclear technologies offer an answer to meeting our Net Zero goals on time and affordably.
With less than 30 years left to 2050, every year counts. So, here are my top four things to watch out for from the nuclear sector for 2021:
Replenishing our existing nuclear fleet
All but one of the UK's nuclear power plants is scheduled to come offline within the next nine years. This means that nearly a fifth of the UK's electricity supply will disappear, just as demand for clean energy is forecast to rocket.
Large-scale nuclear plants provide significant low-carbon electricity, with EDF's Hinkley Point C plant in Somerset due to power around six million homes. With this plant under construction, the Government has plans to take gigawatt options further. In its Energy White Paper, Powering our Net Zero Future, the Government has committed to getting at least one more one large-scale nuclear project to the point of Final Investment Decision (FID) by the end of this Parliament, subject to clear value for money and all relevant approvals.
This is a significant step – but an important one – to give us added security from a proven, reliable and low-carbon energy option.
2. Moving to a modular approach
New nuclear build no longer means large-scale plants alone; the sector has been looking at new ways to rethink and repurpose existing technology. Small Modular Reactors (SMRs) offer an opportunity to change the manufacturing process in a way that makes construction faster and more easily replicable – keeping capital costs down.
Rolls-Royce is leading the UK SMR consortium taking this innovative approach forward and creating a cost-competitive UK option for a global market. As proud members of this group, our team has been providing research and development expertise; enabling the foundations that will turn this exciting concept into a fully-fledged market product.
The programme is advancing steadily – with the first phase due to be completed successfully before the summer. With plans moving at pace, these SMRs could be delivering power to the grid by 2030.
It's based on tried and tested technology, but at a smaller scale and harnessing the benefits of a modular approach.
3. Cultivating the skills and capabilities for advanced technologies
The possibilities of advanced nuclear technologies are transformative. But we need the scientific and operational capabilities – knowledge and skills – to be able to take advantage of these opportunities and secure our Net Zero future.
Here at NNL, our people have been leading a pioneering effort to do just this – by building our understanding of advanced nuclear fuels and fuel cycles and equipping the UK with the right skills, technology and networks.
Led by NNL as part of the Department for Business, Energy and Industrial Strategy's (BEIS) £505m Energy Innovation Programme, AFCP has been a uniquely collaborative approach for the sector. Launched in 2019, it has united NNL's world-leading nuclear infrastructure with the skills and capabilities of more than 100 organisations – from universities to SMEs – across over 10 countries.
With AFCP coming to the end of its funding cycle this summer, we are reflecting on its impact and legacy: rekindling the UK's indigenous fuel capability. We are now in a position, as a sector, to drive forward what is needed to develop advanced nuclear technologies.
But it is important we don't lose momentum, nor miss the opportunity. The next and crucial step is securing an advanced reactor demonstrator for the UK.
4. Beyond electricity – maximising the potential of 'green' hydrogen
For Net Zero, the UK will need to do more than decarbonise our electricity vectors, which is where heat and hydrogen come in.
Right now, burning fossil fuels is the most economical method for generating hydrogen. So-called 'green' hydrogen is still an expensive option, with current methods – largely using electrolysis to convert renewable electricity into the gas – costing around two to three times that of 'grey' hydrogen.
But we know that nuclear can also generate hydrogen.
Our job now is to work out how it can be done affordably and soon. At NNL, our scientists are working with Government and other partners to find a solution. As set out recently in the Nuclear Industry Council's (NIC) Hydrogen Roadmap, we know that nuclear could provide as much as a third of the clean hydrogen the UK needs for Net Zero.
There is no one perfect catch-all for our energy mix, but we are looking for the optimal blend of technologies. From bolt-ons at our existing large-scale plants, to new High Temperature Reactors (HTRs), this is an incredibly promising field which can help us revolutionise our energy sector between now and 2050.
As always, it's about using every tool in the toolbox. Investing in our scientists. And working together to meet the Net Zero deadline.