Friday 24 January 2020
NNL Playing Key Role in UK-SMR Consortium
NNL are pleased and proud to be one of the members of a consortium of organisations, led by Rolls Royce, aiming to develop the UK-SMR concept for a small modular nuclear power stations design.
The consortium, which was announced last year, has recently been receiving media attention in light of the Government's commitment to achieving net zero carbon emissions by 2050. Initial Government funding of £18m from the Industrial Strategy Challenge Fund will be match funded by contributions from consortium partners and others.
The UK-SMR design concept is both smart and compact, and aims to bolster the UK's ambitions to tackle climate change while taking a further step towards creating an estimated 40,000 British jobs. This in turn would reinvigorate a vital part of the country's advanced manufacturing base and contribute towards generating potentially hundreds of billions of pounds in export revenues.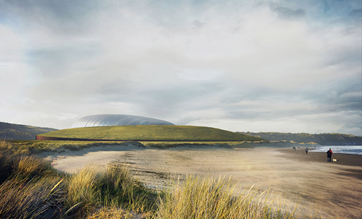 Aside from Rolls-Royce and NNL, the consortium comprises Assystem, SNC Lavalin/Atkins, Wood, Laing O'Rourke, BAM Nuttall, The Welding Institute and Nuclear AMRC.
By working with the consortium, the Government has laid the foundations for a homegrown nuclear power plant industry which will:
Provide the reliable and affordable electricity that Britain needs to lead the world in the drive towards net zero carbon emissions
Further bolster the take-up of other renewable energies, by providing reliable power, helping to guarantee Britain's energy security and position as a leading innovator in low carbon technologies
Inspire a new generation of young engineers, chemists and physicists, draw upon the expertise of the country's world-leading universities and create valuable intellectual property
Offer opportunities to revitalise parts of Britain's heavy industry and unlock prosperity across the UK regions through the construction and operation of power stations and advanced manufacturing facilities
Open up employment opportunities within the SMEs that will be needed both in the manufacturing supply chain and support areas
It will also give companies within the UK supply chain the confidence they need to plan investments in capability so that the UK's low carbon energy industry can become a global player, matching the Government's ambitions for the country to be a global leader in tackling climate change.