Monday 16 April 2018
Teenagers Dream Placement at NNL
Two teenagers from Cumbria have spent the week getting under the skin of the National Nuclear Laboratory as part of a unique work experience scheme.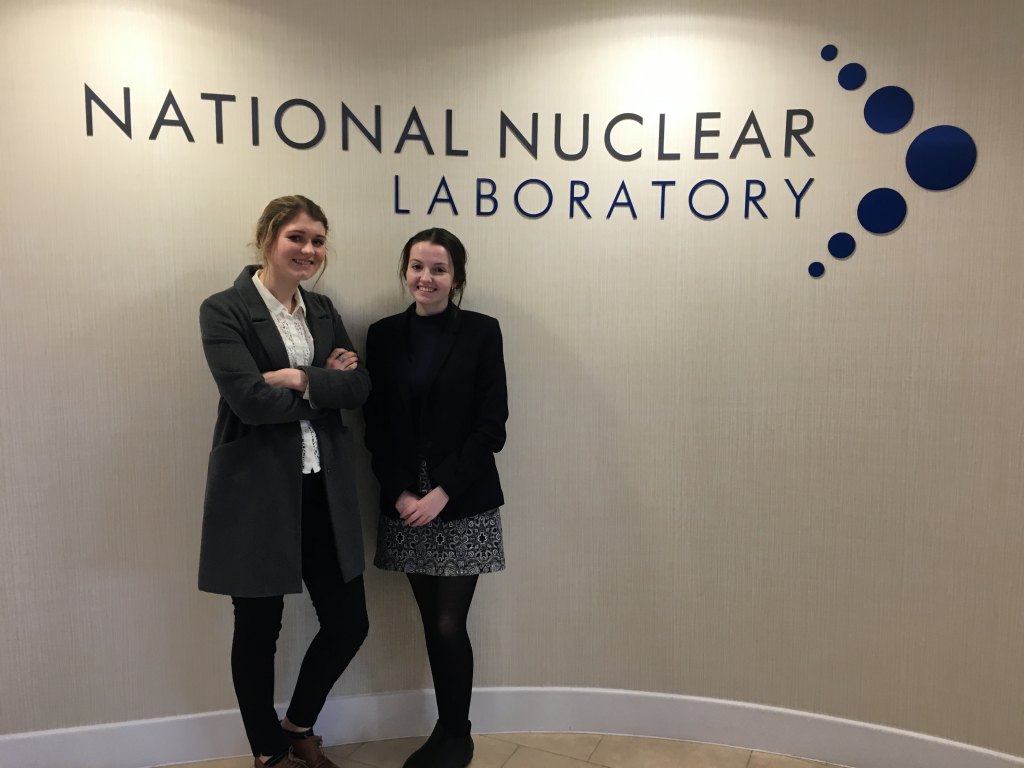 Abbie, aged 17 and Sally, aged 16, have spent time in many of the NNL's sites across Cumbria and the North West, getting up close with its operations and unique facilities as part of a unique Cumbrian-based scheme called Dream Placement.
Organised by Cumbria's Centre for Leadership Performance (CfLP) and in conjunction with forward-looking companies from across the county, the pair are two of almost 50 young people using their half term holiday to find out about the world or work. CfLP is a leadership development company.
Sally, who attends William Howard School, Brampton, is interested in a science or engineering based career, said she applied on a whim for the Dream Placement scheme and had not expected there to be so much opportunity for people interested in a career within this sector.
She said: "I was surprised to see companies like NNL involved and I didn't realise just how big this industry was in our area, and how many local people are involved. This week I will be very interested in seeing the science and engineering side of things but also how the NNL business operates on a larger scale."
Abbie, who attends Cockermouth School and has been interested in a career in the law, said: "I have been unsure about exactly what kind of job or role I wanted so this is a great opportunity to explore that: later in the week for example we will be meeting NNL's legal team and I am really looking forward to that."
Sixth formers from across the county won the chance to take part in the scheme. Almost 200 teenagers originally applied for the 2018 Dream Placements and 90 won through to interviews and assessment, before the final candidates were selected.
Now in its fifth year, Dream Placement is a unique Cumbrian initiative that enables young people to spend a week with business leaders and discover what it takes to become one.
Sarah Glass from the CfLP explains: "This uniquely successful initiative depends on the enthusiasm from the forward-looking companies which commit to take part, and the passion from the ambitious young people competing for places. The competition is designed to give young people an insight into the potential for exciting careers offered by companies here in Cumbria, and fuel their ambitions to be the leaders of tomorrow."