Friday 1 April 2016
Engineering Education Scheme 2015/16 Winners for a second year!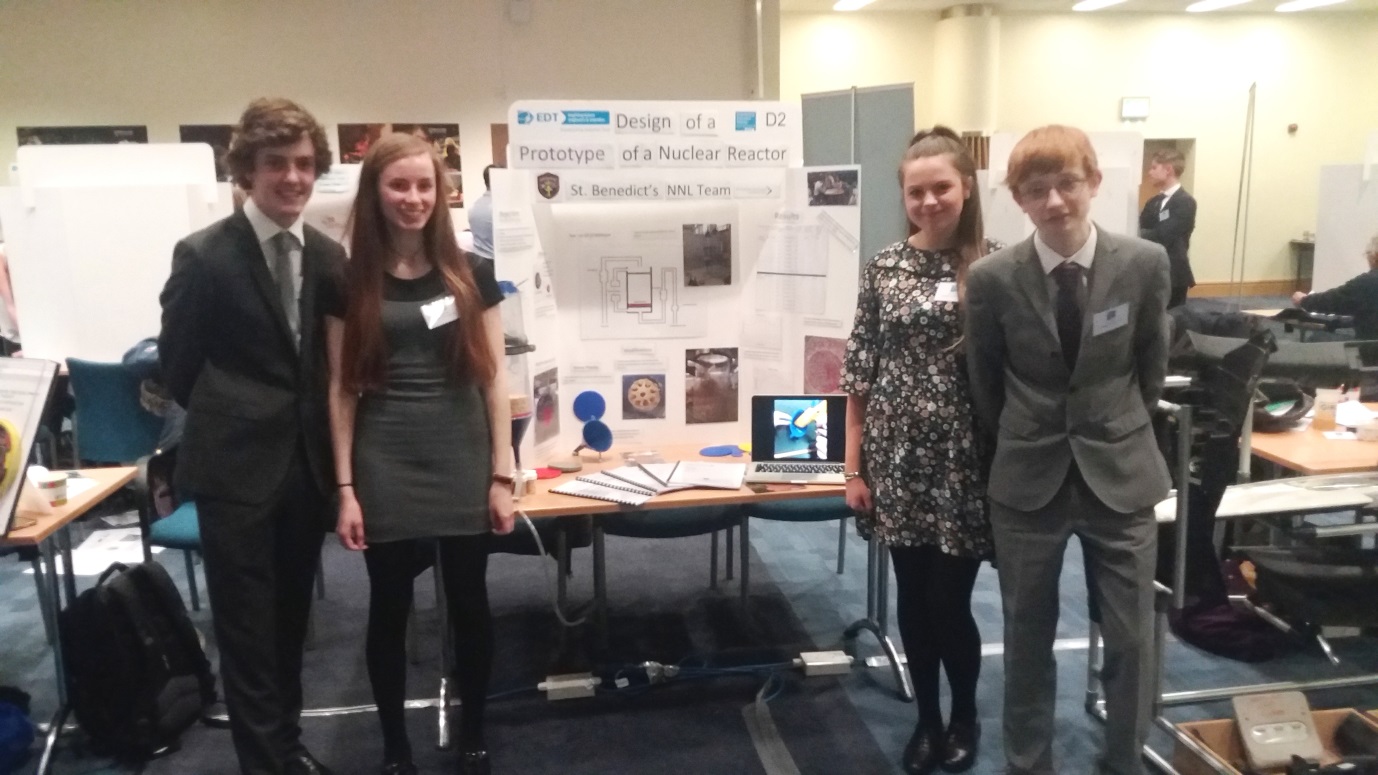 The winner of the Engineering Education Scheme (EES) 2015/16 for the North of England was announced as, St Benedict's Catholic High School and NNL. The celebration and Assessment Day was held at Newcastle University.
EES is a STEM scheme, which partners companies with local schools to work on real, scientific, engineering and technological problems (www.etrust.org.uk). Engineers from NNL Workington set a group of 4 A-Level students of St Benedict's Catholic High School, Whitehaven a project to design a nuclear fluidised bed test reactor. The aim was to highlight the challenges facing the nuclear industry and inspire innovation.
For 6 months NNL worked alongside the students to help them to design, build and test a fluidised bed to meet the scope. The student's also visited the Workington Facility to get an insight to the engineering environment and the operation of rigs. The students picked up new skills and applied them to this engineering challenge, ultimately winning the regional title.
Thank you to Mithila Manage, Jonathan Dodds, Donna McKendrick, Dominic Rhodes and Andrew Shimmin.
If you would like to get involved with EES or other CSR activities, please contact:
Mithila Manage