Innovation is a cornerstone of our work as a national laboratory.
Embedding an innovation-led approach across the business is how we continue successfully to address the needs of our partners and customers.
Within NNL, we have curated a bespoke programme to support our colleagues in testing and developing new ideas and concepts – facilitating everything from idea stimulation and prototyping to commercialisation.
We also take seriously our remit to drive innovation across the sector. As custodians of world-class nuclear testing and development facilities, we encourage others to access our expertise and experience to advance their own work.
Through our Open Nuclear community, we are able to open up some of the challenges we face across our Focus Areas, bringing in divergent thinking as well as novel technologies and approaches to help solve them for the benefit of wider society.
Read more about some of our recent Innovation projects:
Case Studies 2021-2022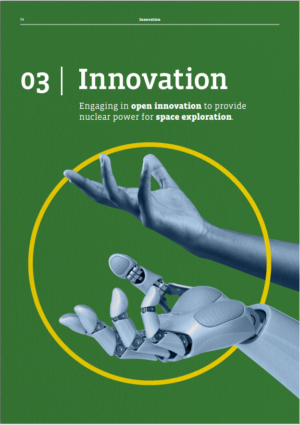 Case Studies 2022-2023