Global National Laboratories Energy Summit 22
The world's first summit of national laboratories on integrated energy systems took place at the end of January 2022. You can read the overview and agenda here.
This summit brought together national laboratories from the UK, USA, Canada, France and Japan that are pioneering energy systems for a net zero future – encompassing nuclear, renewables and other low carbon solutions. The ambition was to create a long term legacy for COP26 in the form of international collaboration towards decarbonisation efforts. The summit convened virtually and can be viewed here:

An Integrated Energy Systems Approach
We use energy in every aspect of our lives – from keeping the lights on to powering our vehicles, industries and our homes. Providing energy to fuel our lives has always been a balancing act because of the challenge of matching supply and demand. Now we have the dual challenge of achieving deep decarbonisation across electricity, fuel and heat, whilst continuing to ensure energy security across all our industries and in our daily lives. This transition to net zero is driving fundamental changes to energy supply, demand, transmission, distribution, storage and use.
National laboratories exist across the world to deliver cutting-edge science to solve some of society's biggest problems. This summit brought together those who are all working towards solving this considerable challenge for the planet – delivering and supporting the research and innovation required to develop, design and operate a net zero energy economy.
As such, the summit was the starting point of a global collaboration initiative between national laboratories to progress a holistic understanding of what the future integrated energy system will look like, so we can evolve technologies to be fit and ready to deliver. Ultimately, this approach would allow countries to leverage the benefits of each form of technology and their mode of operation to provide reliable, sustainable and affordable low carbon energy for their citizens.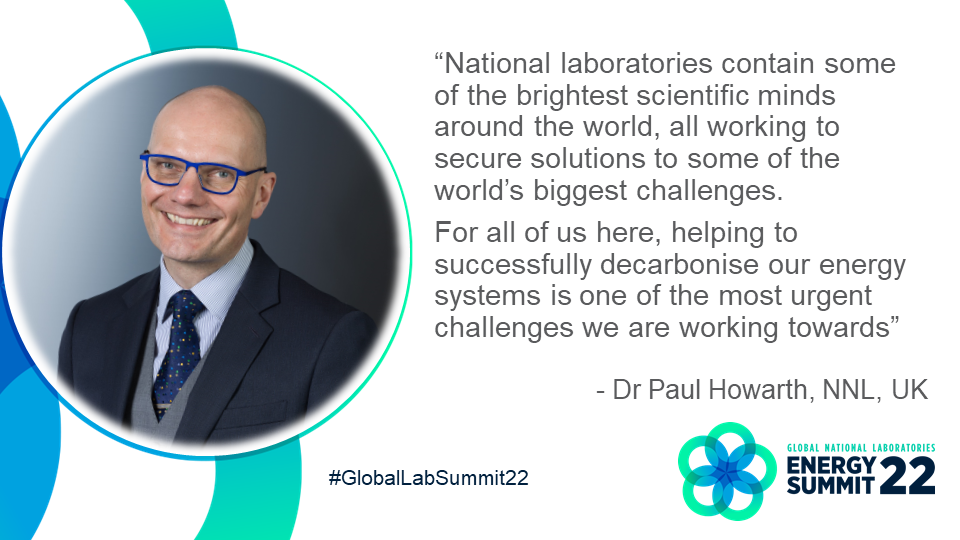 Collaboration
The summit considered what 2030 needs to look like if we are to get to net zero carbon emissions by the middle of the century, and how national laboratories can accelerate towards this target. With each delegate committing their own actions towards an integrated energy systems approach, the event closed with a concluding document signifying agreement towards collaboration over the coming years.

Inspiring Further Collaborations
Over the coming months and years, we will look to communicate our collaborative approach across the globe to inspire further partnerships that advance knowledge around integrated energy systems in the fight against climate change.
If your organisation would like to join the Global National Laboratories Energy Summit 23 please contact NNL by emailing Keith Franklin, Head of International Engagement: Keith.Franklin@uknnl.com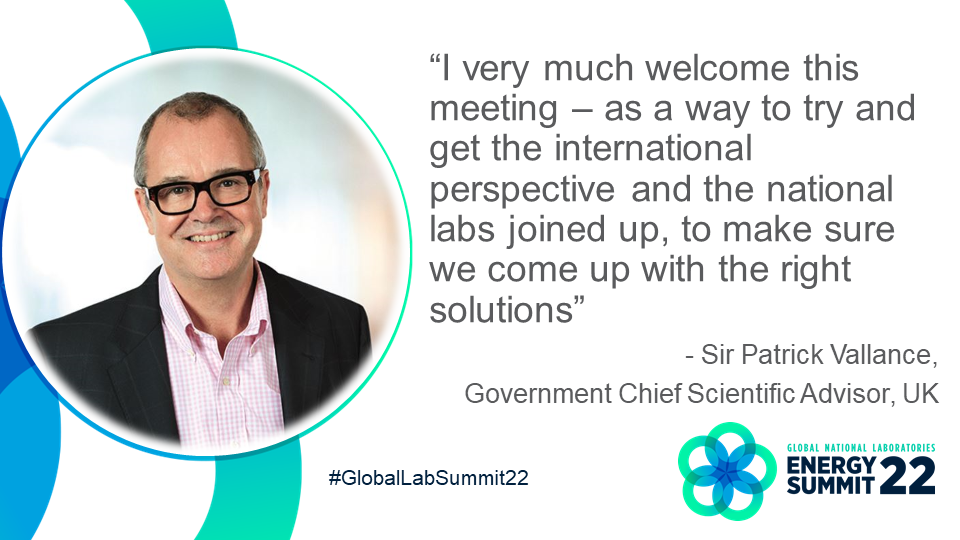 National Laboratory Partners