An apprenticeship at NNL opens up a world of potential, giving you the knowledge and experience to help you achieve your career goals.
We offer apprenticeships in a range of areas from science and engineering to project management and business admininstration. You'll learn from pioneering industry specialists at some of the world's leading facilities.
As an NNL apprentice, you can help share the future of the industry. We're proud that 95% of our apprentices have progressed into permanent roles with us.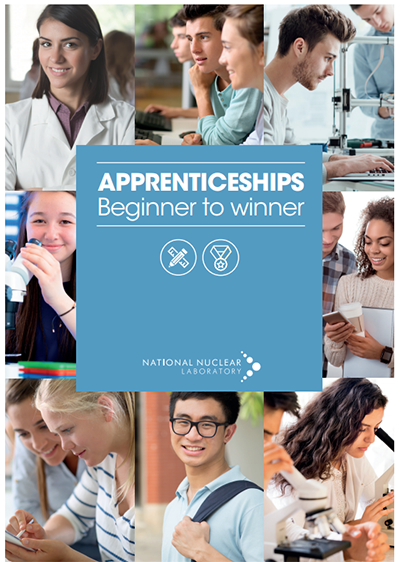 To welcome you into the business, all apprentices join a three-day induction programme. This will give you an understanding of the business, the programme you will follow and what we'll expect from you. 
And then you'll begin your apprenticeship: combining on the job experience with training sessions focused on personal development for the first few months.
Recruitment for apprentices tends to take place in January, so keep checking this page to find out more about specific roles and how to apply.
To find out more, download our Beginner to Winner Apprentice flyer.