Wednesday 4 October 2023
Collaboration with new research hubs supports skills development in nuclear-enabled hydrogen
The National Nuclear Laboratory (NNL) is pleased to announce that it is partnering with two new, national hydrogen research hubs – officially launched last week – to help drive forward decarbonisation and further develop the next generation of scientists and experts. 
As part of NNL's Science and Technology (S&T) Agenda, NNL is set to support up-to three PhD projects with partner universities. These projects will develop the technical capability to deliver nuclear-enabled hydrogen and will help train the next generation of specialists who are vital for supporting a transition to clean, affordable energy.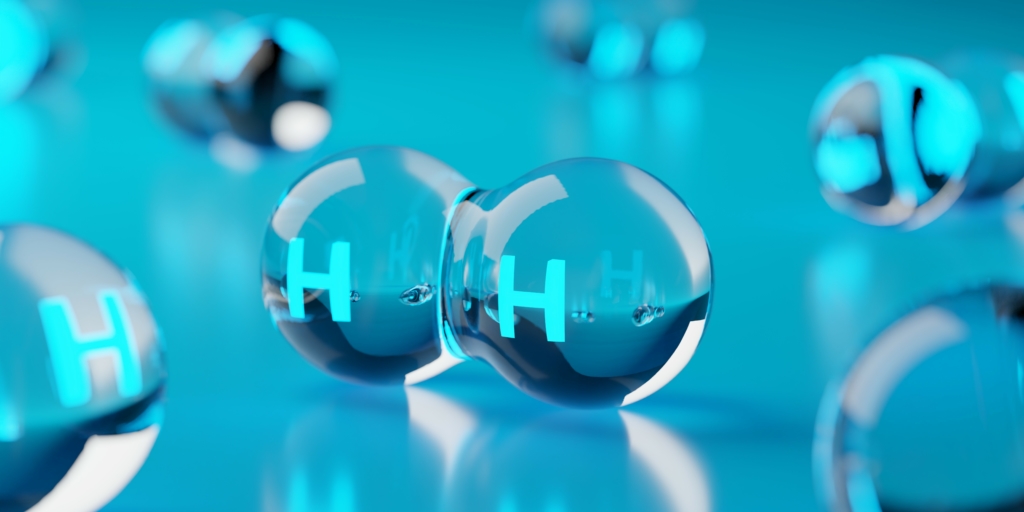 Hydrogen and hydrogen-based, low-carbon liquid fuels are essential for the UK to reach net zero emissions by 2050. The two hydrogen research hubs were established through a £20 million investment by UK Research and Innovation (UKRI). The Hydrogen Integration for Accelerated Energy Transitions (HI-ACT) Hub, led by Newcastle University, will evaluate routes to effective integration of hydrogen into the wider energy industry and so identify where hydrogen will offer the most value. The UK Hub for Research Challenges in Hydrogen and Alternative Liquid Fuels (UK-HyRES), led by the University of Bath, focusses on the development of environmentally and economically sustainable alternative fuel technologies.
Professor Sara Walker, Director of HI-ACT, said:
"A transition to net zero will require a broad range of solutions, and a whole energy systems approach. We want to understand how choices around the production of hydrogen, such as "pink" hydrogen from nuclear sources, interacts with other system elements such as the need for storage, demand for and generation of electricity, and so on. The integration of hydrogen into the energy system is a complex puzzle, and it is imperative we work closely with project partners like NNL to jointly identify challenges and solutions that enable the transition at pace and scale". 
Professor Tim Mays, University of Bath and Director of UK-HyRES said:
"Nuclear will inevitably be an important component of low carbon power on the road to net zero.  There are huge opportunities for hydrogen to play a role in that using nuclear electricity and/or heat to split water.  The nuclear (or "pink") hydrogen produced will then being used to as an energy vector for intermittent renewables such as solar and wind, as a fuel for mobility, heating and power and as a green feedstock to the chemical industry.  The new UK-HyRES Hub is delighted to be working closely with NNL to identify and understand the technology challenges associated with this approach and deliver practical, secure and sustainable solutions." 
Mark Bankhead, Theme Lead for Nuclear Enabled Hydrogen at NNL, said:
"I'm looking forward to working with the UK-HyRES and HI-ACT teams over the next 5 years.  The collaborations we develop through these interactions will deliver the research required to increase the ability of key technologies. In doing so we will unlock the potential of nuclear to meet future industrial needs for energy and decarbonisation." 
Paul Nevitt, Science and Technology Director at NNL, said:
"A key pillar of our S&T Agenda is collaboration and working with partners across the sector to strengthen our national capabilities. This is an excellent example of how we are doing just that. Building on our work in clean energy and successful existing partnerships, including the Global National Laboratories Integrated Energy Systems collaboration, the contribution we're making to the Hubs will help to build the nuclear skills and capabilities we need for the future. I am pleased to see this investment from UKRI and for NNL to be playing an active role in supporting the programmes."