Thursday 22 September 2022
US Assistant Secretary for Nuclear Energy visits NNL
Dr Kathryn Huff, Assistant Secretary for Nuclear Energy at the US Department of Energy (DOE) was welcomed to National Nuclear Laboratory's (NNL) Preston facility this week. NNL is the UK's national laboratory for nuclear fission and is the custodian of a unique set of facilities, Preston is one of NNL's four world-leading laboratories in the North West of England.
Dr Rob Whittleston, Director International Affairs, Security & Non-Proliferation, NNL said:
"It was a great pleasure to welcome Dr Huff and her team to NNL. The UK and US enjoy considerable and increasing common interest in the role of nuclear technology to benefit society. At NNL, we have a long history of cooperation to advance those interests, including with US Department of Energy and their National Laboratories. In 2018, a joint US-UK action plan was agreed to facilitate cooperation in R&D for advanced civilian nuclear energy technologies between the two countries, including reactors and fuels."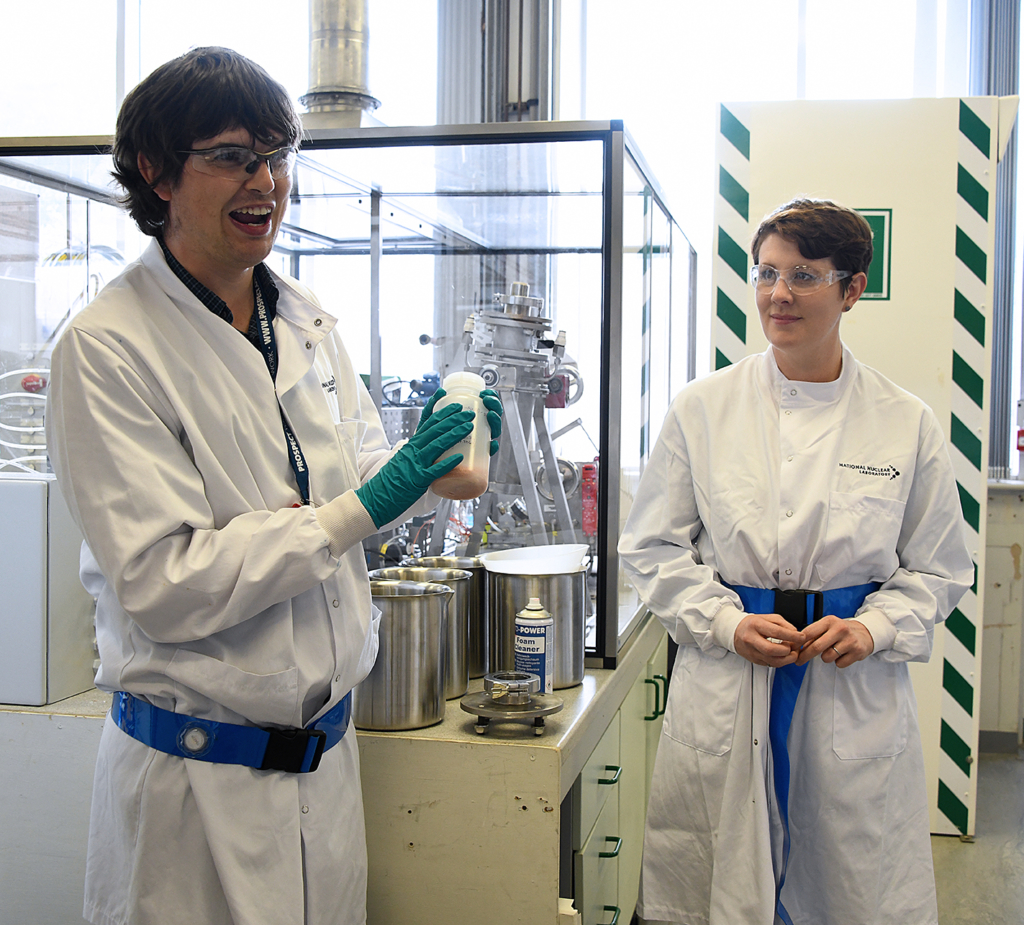 During the tour, Dr Huff was shown NNL capabilities in advanced fuel development including being guided through each step of the process to produce uranium fuel kernels by scientist James Gath and Prof Dave Goddard, NNL Fellow in Fuel Manufacturing. Dave and James explained the innovations and technology development in establishing the capability to produce Coated Particle Fuel (or TRISO) – funded as part of the BEIS Advanced Fuel Cycle Programme (AFCP). This fuel is designed to be exceptionally robust and is the fuel type planned for the UK's High Temperature Gas Reactor (HTGR) Advanced Modular Reactor Demonstrator – targeted for the early 2030's.
The delegation, including staff from the US Department of Energy and the US Embassy in London, moved on to meet James Paul, Technical Lead, at the Advanced Technology Fuel area. NNL has unique capabilities in the UK that enables the development of advanced fuel concepts from laboratory to pilot scale in the UK Nuclear Fuel Centre of Excellence based with our Preston Laboratory, James explained the work currently ongoing to scale up development of advanced high density fuels.
Dr Huff's final stop was the pilot plant, where she met Tahera Docrat, Senior Waste Residue Chemist. Tahera and the team have developed world-leading techniques to recover uranium from a wide variety of waste streams so we can recycle this back into the fuel cycle.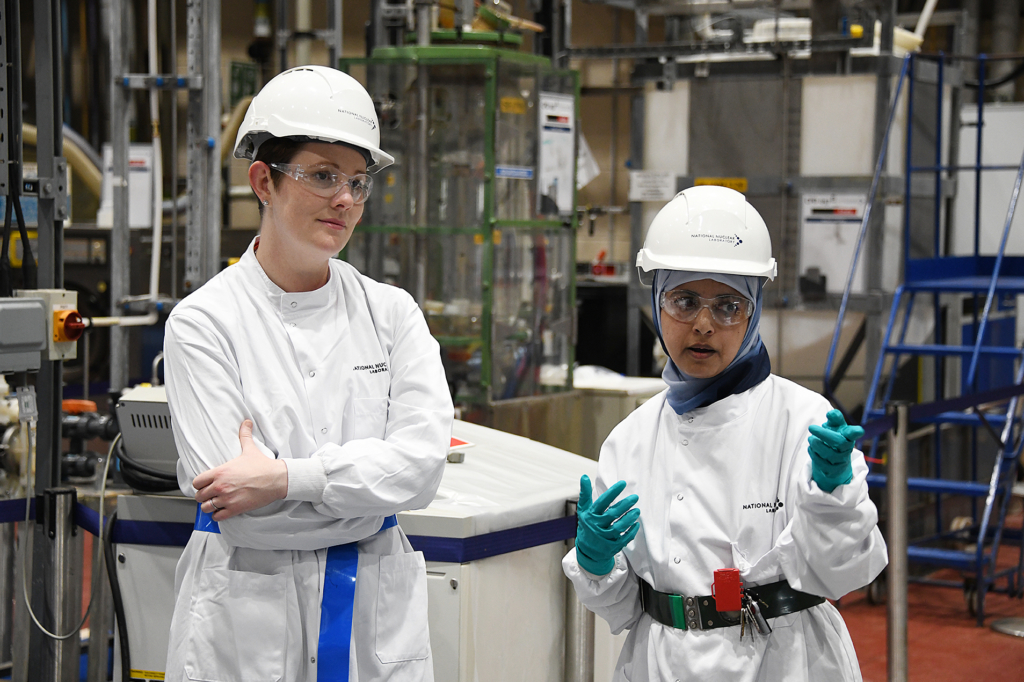 Dr Paul Nevitt, Science and Technology Director, NNL said:
"It's fantastic that Dr Huff took time out of her busy schedule to visit NNL, and it was a privilege to welcome her and her colleagues to our world-leading Preston facility. We have a long history of collaboration with the US and very many common areas of interest – including nuclear skills development, advanced reactor technology, fuels and fuel cycle and non-electric applications of nuclear energy. We look forward to continuing to build our collaborations with the US and continue to support the success of the US-UK Civil Nuclear Energy Research and Development R&D Action Plan."