Thursday 29 September 2022
Turn ideas into discoveries on our graduate development programme
Our 2023 Graduate Programme is now open for applications.
As the UK's national lab for nuclear fission, the most important asset for our future success is our people. We are determined to secure next generation of talented professionals with the skills, knowledge, and enthusiasm to fuel our purpose.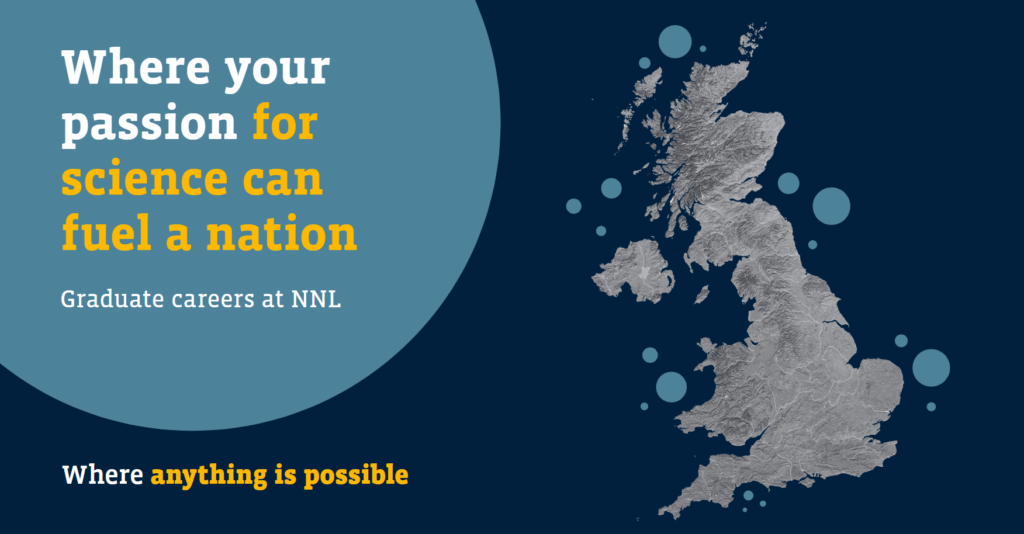 We're looking for graduates with skills in Chemistry, Physics, Engineering, Mathematics and Software – and graduates of any disciplines to support areas such as Project Management, Strategy and Commercial Management – to join us as permanent employees in September 2023; working on cutting-edge projects alongside world-leading experts and drive discoveries that protect the environment and change society for the better.
Our two-year programme offers the opportunity to work on challenging, real-world projects, push the boundaries of science and discovery, whilst undertaking a planned programme of activities that will grow skills and empower graduates to build successful, long-lasting careers in the nuclear sector.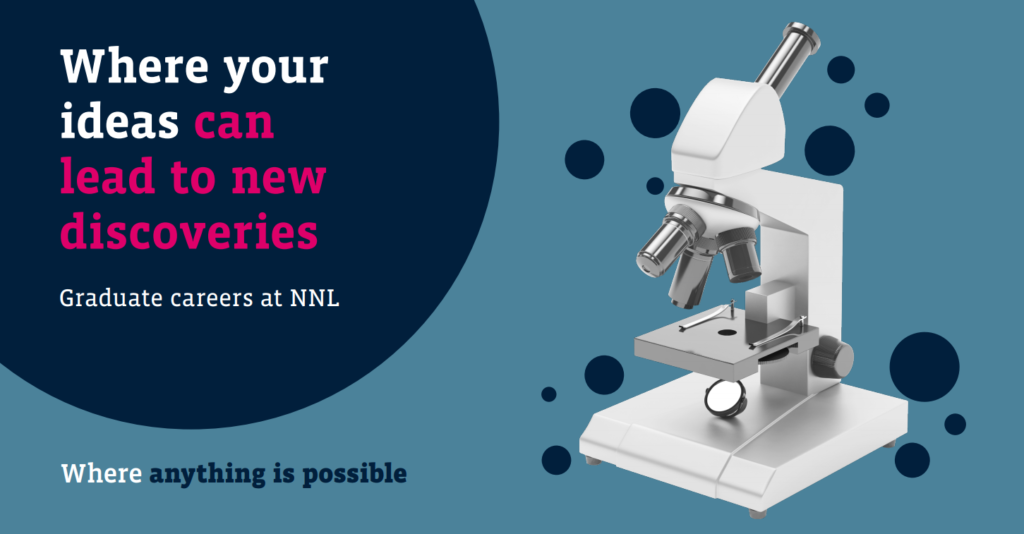 With a tailored development plan, personal development and behavioural training, role-specific technical and business training and dedicated time to work towards professional accreditation our graduates can rest assured they are supported every step of the way.
Find out more
If you or someone you know is interested in taking your first step into the nuclear industry, join us at one of our virtual graduate talks to learn more about our programme, our ground-breaking scientific research and why there's never been a more exciting time to be part of the nuclear sector.
Sign up to join us by emailing nnlearlycareers@uknnl.com, with confirmation of your preferred session: 04th October – 18th October – 01st November – 15th November
Looking for a career where anything is possible? Visit our Early Careers website to apply.