Thursday 1 September 2022
NNL delivers summer school success
With a determination to build a culture where people thrive and a home for stimulating and rewarding careers, to help meet the opportunities of the new nuclear landscape, securing future talent for the sector is an important area of focus.

So, the National Nuclear Laboratory (NNL) were excited to be a partner in the inaugural A-CINCH summer school; a European project giving high school students from across the EU a taster of the nuclear and radiochemistry sector, including the wide variety of careers available.

The event brought together 24 A-Level students at a 4-day summer school at the University of Leeds, to improve radiochemistry education and showcase the exciting nuclear career pathways.

A variety of activities were packed into the programme, including a tour of the university's active lab and a virtual reality headset game exploring a nuclear universe.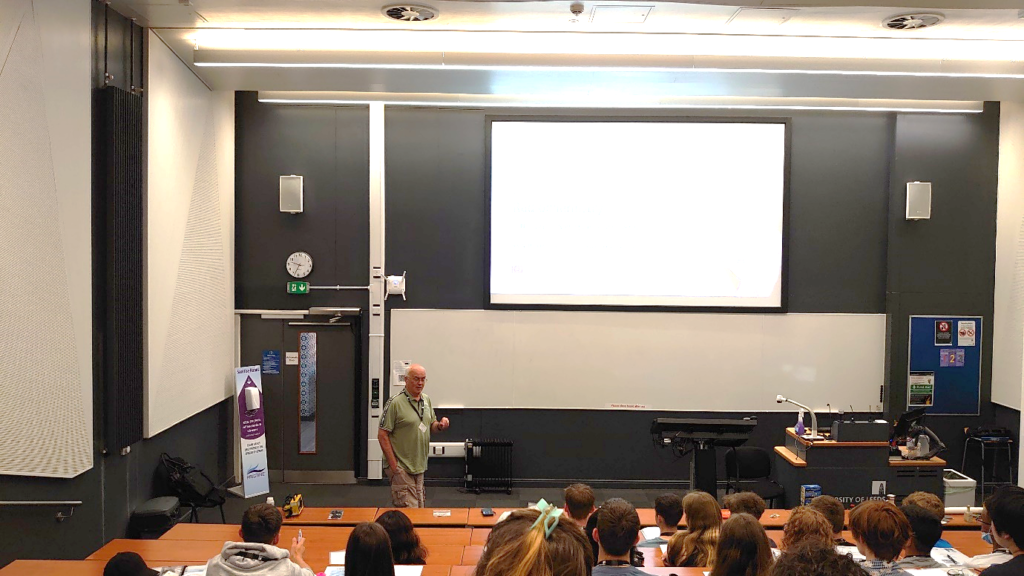 Career focused workshops

Cicily Hillebrand and Frances Schofield – both graduates from NNL's September 2021 early careers' cohort – ran several nuclear medicine workshops throughout the event; giving students the opportunity to separate radioisotopes using a virtual column chromatography experiment.
And 96% of those students said they would like to do similar activities in the future, with an interest in pursuing a career in nuclear after the workshops. The focus on careers was amplified with panel sessions and career talks by a range of professionals from NNL, AWE, and the NHS.

Mike Edmondson, Technical Lead at NNL, said: "I was asked to participate in the summer school contributing to a nuclear chemistry careers panel and giving a career presentation. It is a privilege to be able to speak to those that will shape the future of our industry and hopefully inspire them to make a difference. I was enthused by their interest and surprised by the understanding they already had."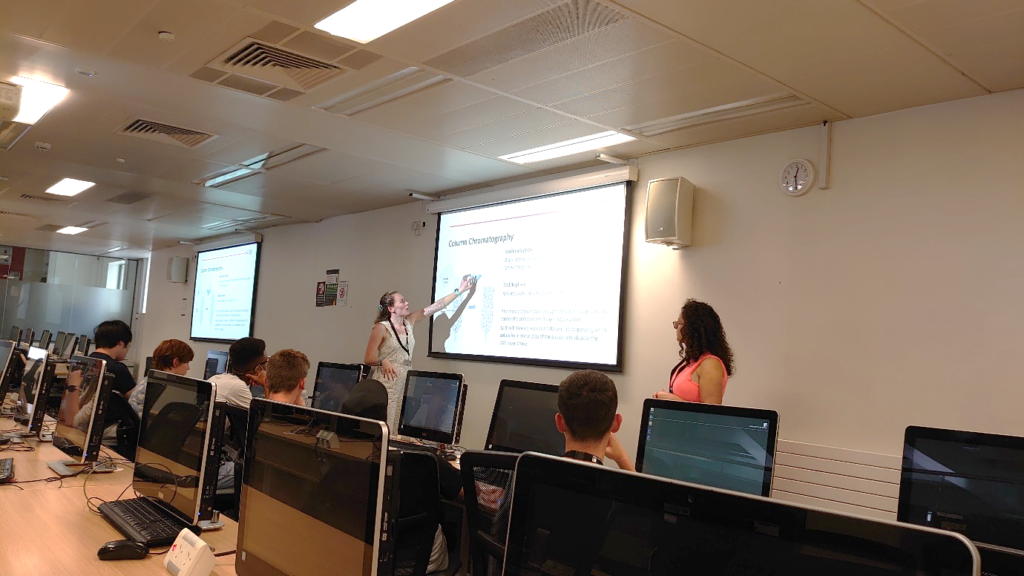 A first-hand experience of science
The students also had the opportunity to visit the Springfields site in Preston, getting a tour of NNL's Preston Lab to learn about the different processes it delivers – they were particularly interested in the nuclear medicine experiments they saw and the discussion that followed on nuclear waste. There was also an opportunity to see oxide fuel being manufactured first-hand on a full visitor tour of the Westinghouse oxide fuel complex facility.
Luke Spencer, one of NNL's Scientific Apprentices, said: "The group visit to Preston was a great opportunity for the students to see how the labs at the Preston site are run and to see some of the work that is currently going on. It also gave the students a chance to find out more by chatting to the technical leads."
Voices of the future
The week culminated in a group project that students worked on throughout the summer school. There were four different teams – Becquerel, Meitner, Curie and Rutherford – each one presenting their findings on a specific nuclear topic of their choice, including: space batteries, fusion vs fission, nuclear waste and UK nuclear.
The students answered some tough questions from both their peers and industry professionals. They did an excellent job of handling these questions and delivering a presentation on a topic they knew very little about only a few days ago!
A big thank you to Westinghouse for organising a tour for the group and all the NNL escorts at Preston, who went out of their way to help facilitate the visit.

If you would like to find out more about the A-CINCH project, please visit https://www.cinch–project.eu/