Monday 29 November 2021
NNL scientists inspire next generation across Cumbria
Representatives from the UK's national laboratory for nuclear fission share importance of the sector's work to combat climate change, following Glasgow climate conference COP26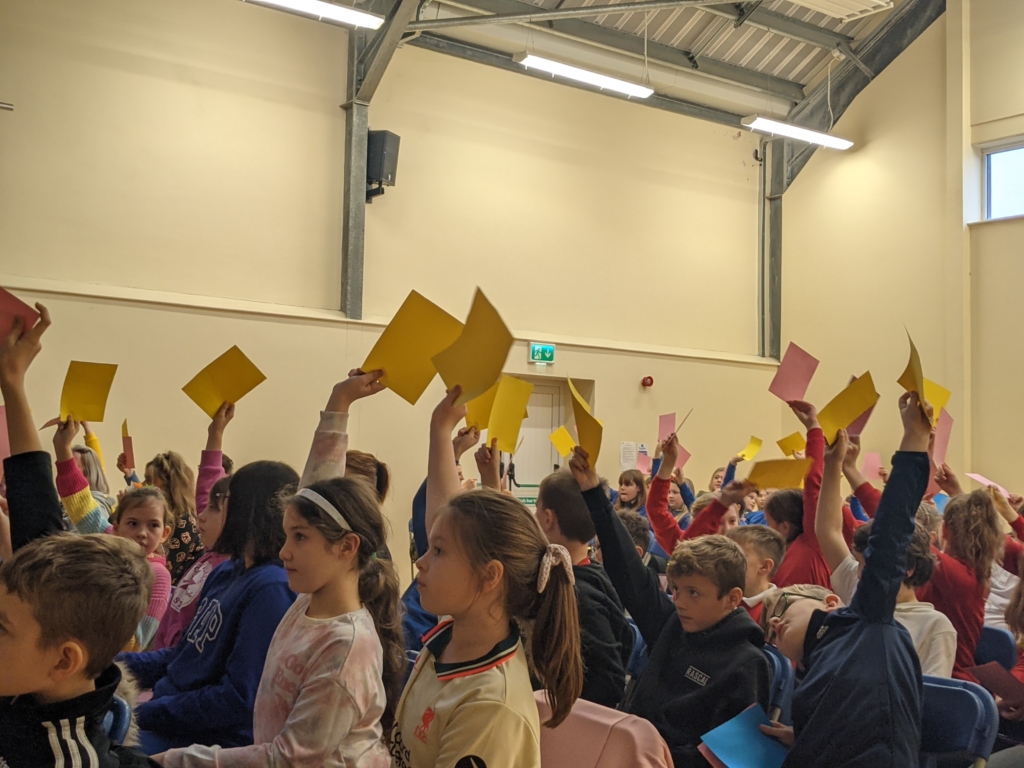 This month, two senior scientists from the National Nuclear Laboratory (NNL) visited Dearham Primary School based in Cumbria in the North West of England, to talk to over 100 pupils about the vital role of nuclear in combatting climate change and realising net zero.
Timed to follow the UN Climate Change Conference COP26 in Glasgow, the event was delivered by NNL's Chief Science and Technology Officer Dr Fiona Rayment OBE and Director for International Engagement, Security and Non-Proliferation Dr Rob Whittleston. Together, the pair engaged pupils in Years 5 and 6 from across Arlecdon, Dearham, Flimby and Thornhill primary schools, all of which are part of West Lakes Multi Academy Trust, in an interactive session about how nuclear science is helping to solve some of the world's biggest challenges – from achieving deep decarbonisation to delivering lifesaving healthcare.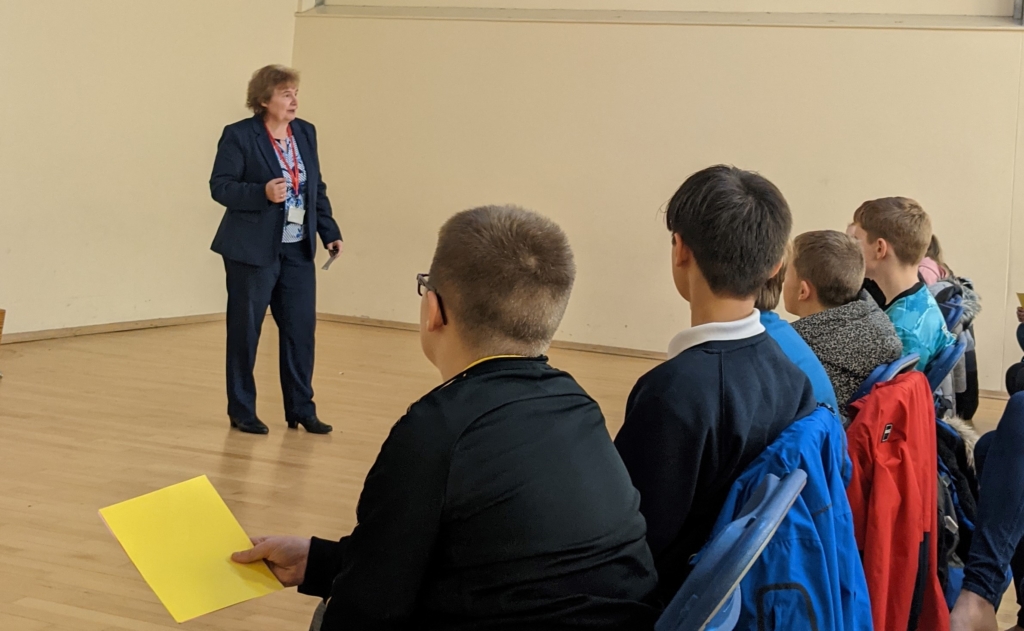 As the home of the UK's first ever nuclear power station, Cumbria has a long, proud nuclear heritage. NNL itself has 600 employees in the region who work across three world-leading laboratories to drive innovations in clean energy and help ensure the UK can reach its net zero goals on time and affordably. This event was part of a broader commitment of NNL's to nurture the next generation of scientists and innovators.
During the afternoon session, the pupils enjoyed an interactive multiple-choice nuclear quiz and learnt about nuclear fission through a lively chain reaction race. They also heard from both Fiona and Rob about what inspired them to become nuclear scientists. Fiona rooted her interest in energy to her experience of the nationwide UK power cuts of the 1970s, whilst Rob was drawn to nuclear through his study of climate science and how the environment we live in is created.
At the end of the event, Fiona and Rob took a number of insightful questions from the pupils related to climate change and what the nuclear sector is doing to leave the planet stronger and more sustainable. As a follow-up to the event, pupils across all four schools will continue to learn about the benefits of nuclear as part of the future energy mix, as well as Cumbria's own contribution to scientific innovation, including by taking part in a nuclear science poster competition.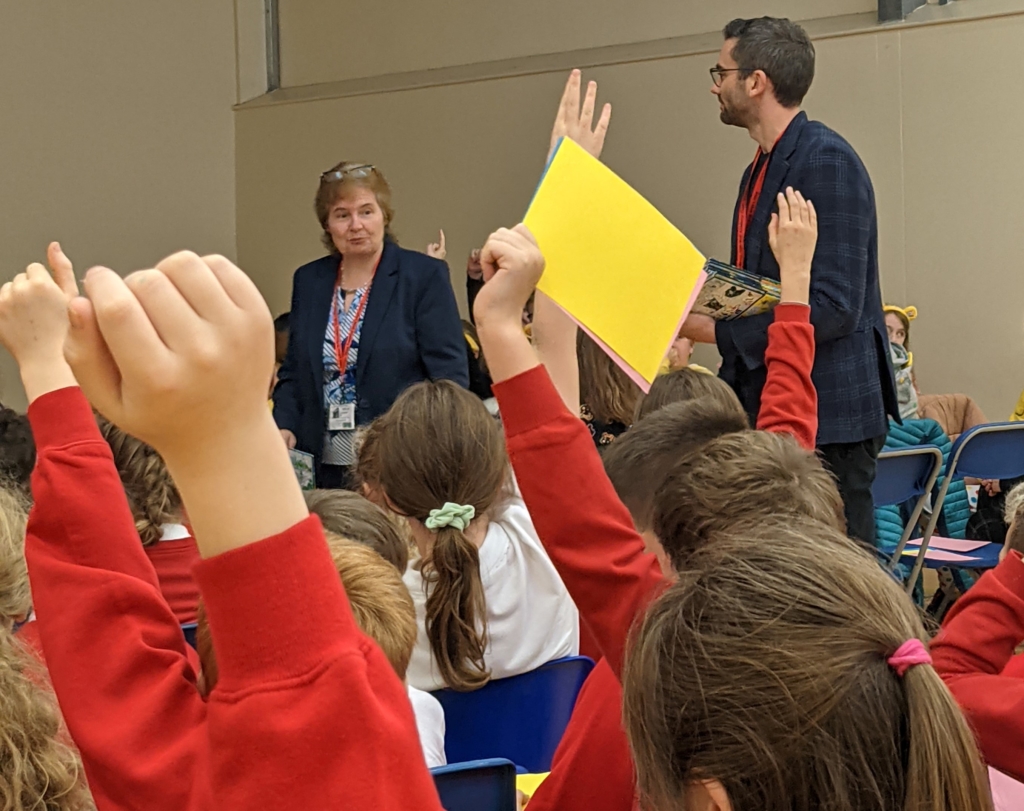 Reflecting on how the event has inspired pupils, Jasmine Jolliffe, a teacher at Arlecdon Primary School, said: "The children thoroughly enjoyed attending this event. It made them think about the bigger picture and gave them an understanding of what lies in their future. They were amazed that they live in the county that opened the first full-scale nuclear power station in the world, and it has given them a sense of pride. Many of them have now chosen to research more and are wanting to learn all they can to help improve their planet."
Harrison, a Year 5 pupil at Arlecdon Primary School, commented: "I am proud to be from Cumbria where the first nuclear power station was built."
Alex, a Year 6 pupil at Dearham Primary School, said: "It was an amazing afternoon! I didn't know just how useful nuclear energy could be. I might look into a career in nuclear engineering now."
Mason, another Year 6 pupil at Dearham Primary School, added: "It was very educational and interesting. My favourite part was learning about the robots in space."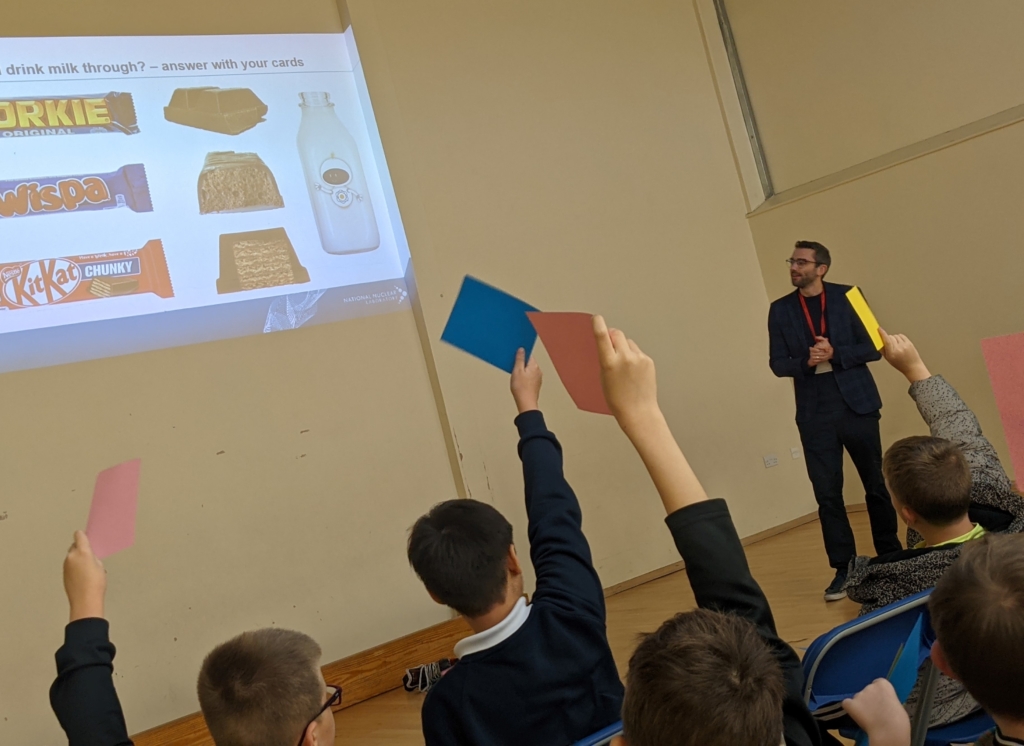 Dr Fiona Rayment OBE, Chief Science and Technology Officer at NNL, said: "Given our strong ties to the North West of England, it was fantastic to interact with so many local young people and bring to life the impact and importance of nuclear science across the UK. I am particularly pleased that we were able to talk to the pupils about how integral their local communities are in making our world a cleaner, greener place. This sort of engagement is hugely powerful and something that we are very proud to be involved in at NNL as a national laboratory."
Dr Rob Whittleston, Director for International Engagement, Security and Non-Proliferation at NNL, said: "What really struck me in delivering the event was how enthusiastic and engaged the children were and how strongly they feel about finding sustainable solutions for our planet. It was great to receive so many insightful questions throughout and to learn from the children themselves about what matters to them and how we can help secure their future. Especially in light of the conversations taking place at COP26 and the challenges ahead for us all in meeting net zero by 2050, I am looking forward to continuing to share with young people more of the crucial work going on across the nuclear sector towards achieving these goals."