Monday 14 June 2021
Countdown to COP26: Communication and engagement is our responsibility as scientists
By Dr Rob Whittleston, Director, International Engagement, Security and Non-Proliferation
What has always struck me working at NNL, and with colleagues across the nuclear sector, is just how many of us are environmentalists at heart.
Whether speaking to graduates joining us fresh out of university or those who have been at the forefront of clean energy and environmental restoration efforts for many years, the message is much the same: we're keen to make a difference to the planet. More than that, we see it as our responsibility to use all the scientific expertise and capabilities we have at our disposal to help address the big societal problems facing us all.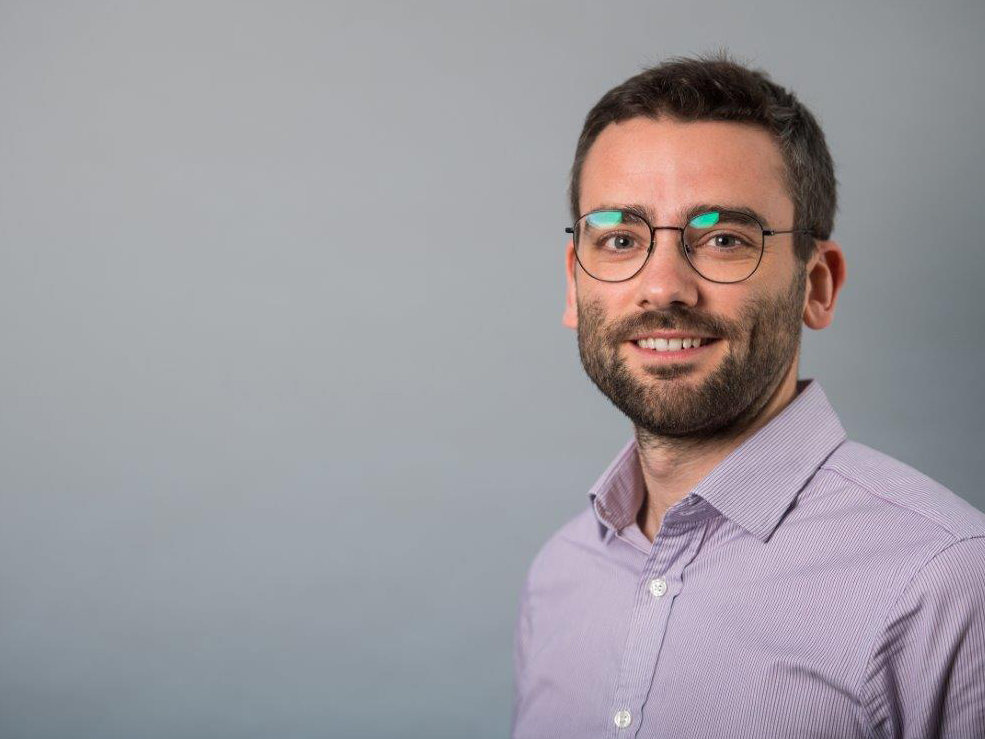 So, with the focus that COP26 brings to the urgency of our global decarbonisation mission, and in a year with the UK playing host, that sense of responsibility is only brought into sharper relief.
Unfortunately, nuclear power is rarely recognised as a 'main player' in the COP events, or indeed the wider clean energy agenda, despite being a proven ultra low carbon source of energy.
Nuclear is relied upon in the UK to provide two fifths of our clean electricity and a fifth of our overall supply. Globally, nuclear is the second most prevalent source of low carbon energy and offsets the carbon equivalent of removing 400 million cars from our roads every year. That's more than ten times the number of licensed vehicles in Great Britain as of last March.
But few beyond our sector will be aware of those statistics.
Despite studying a university course which covered energy, the environment and climate change science and policy specifically, the role of nuclear never featured. This lack of recognition continues to take me by surprise. It was only by chance that I was introduced to the sector and was able to see first-hand the positive and important impact being made.
This year, however, the tide is turning and we hope to see the positioning of nuclear fundamentally change. This is evident in the policy agendas of the majority of nations with a history of nuclear power.
Certainly, from the UK's perspective, the government has signalled clear support for the role of nuclear as part of a clean, reliable and affordable energy portfolio in its Ten Point Plan for a Green Industrial Revolution. And the UK is not alone.
After 48 years, the US Democratic Party has formally supported the use of nuclear, with the new Biden-Harris administration including it in its $1.7 trillion climate plan; continuing substantial investments in advanced nuclear technology research with the aim of deploying demonstration reactors by the mid-2020s. North of the boarder, too, the Canadian government has set out an ambitious SMR roadmap and action plan as a means of meeting their future energy, environmental, social and economic needs.
Closer to home, the European Commission's Joint Research Centre's (JRC) recently concluded a scientific assessment into nuclear with the unequivocal statement that "there is no science-based evidence that nuclear energy does more harm to human health or to the environment than other electricity production technologies already included in the EU Taxonomy as activities supporting climate change mitigation." This finding, after much debate, is a crucial step to ensuring a technology-neutral approach to tackling climate change which prioritises the most effective means of meeting our targets.
And developing economies are increasingly looking to nuclear as an environmentally friendly alternative to coal and natural gas – putting a responsibility on those nations with developed programmes and expertise to support the peaceful adoption of nuclear technology worldwide.
Surely, then, these days it is clear that being pro-nuclear goes hand in hand with being an environmentalist?
Indeed, around the world, faced with the overwhelming scientific evidence, prominent activists that were previously sceptical about the role of nuclear technology have become advocates for it. Bill Gates continues to champion advanced nuclear technologies in his recent book – How to Avoid a Climate Disaster – and highlights the pioneering work his company TerraPower has been undertaking through nuclear science.
The 2013 documentary Pandora's Promise, directed by Robert Stone, explores the origins for the historic mistrust of nuclear and follows the journey of some of these individuals, overturning many of the misconceptions that continue to be held.
And most recently, the British author and activist Zion Lights, who has been a spokesperson for the Extinction Rebellion movement, launched the new non-governmental organisation (NGO) Emergency Reactor, which urges other climate activists to follow the science and recognise the important role of nuclear. As she puts it: "either you're against climate change or you're against nuclear power. You can't have it both ways."
As a lifelong advocate for green policies, I couldn't agree more. But continued efforts are required to drive these attitudinal shifts across society.
The nuclear sector has evolved significantly over the past few decades and continues to do so with pioneering new techniques and technologies, but this is still not widely known or understood. Too often, this creates a vacuum for misunderstandings to thrive, which can only be tackled through responsible engagement conducted in a way that truly reaches a diverse audience. This is of course not something unique to nuclear, nor the rest of the renewable energy sector, but can be true for many of the changes we see as a result of advances in science and technology – for example with the increasing deployment of data analytics and artificial intelligence in our daily lives.
That's where the role of scientists and experts are fundamental; routinely rated as one of the most trusted professions, scientists and their advice is crucial to help bridge the technical divide and building trust and confidence through open engagement.
And that is where I also see our responsibility lies at NNL; not just in supporting new and emerging clean energy technologies for the UK, and the world, but in exploring the potential of nuclear science to transform society in everything from cancer care to space exploration, with those people less familiar with the sector. This ambition comes through in the release of our new Strategic Plan last week.
As COP26 approaches, therefore, now is the time to be talking more than ever with those beyond our sector to ensure that these opportunities can be realised. Breaking out of the nuclear echo chamber and working to amplify the fantastic messages being developed by cross-sector groups such as the Young Generation Network's (YGN) #NetZeroNeedsNuclear initiative. Combining our knowledge with other sectors, welcoming new apprentices and graduates and ensuring communities around the UK understand the impact of these technologies.
Nuclear is a clear and existing solution to the current environmental crisis. And, as we will rightly hear repeatedly in the run up to COP26, there is no more time to lose.