Friday 21 February 2020
WiN UK seek volunteers for a variety of roles in its Executive Committees
Hot on the heels of our recent announcement that we are the industrial partner for WiN UK, we're helping them seek out new volunteers for various roles in its Executive Committees.
Are you passionate about improving diversity and gender balance in the nuclear industry?
Women in Nuclear UK (WiN UK) are working across the industry to achieve the Nuclear Sector Deal's ambitious target of 40% women in nuclear by 2030.
The WiN UK team are looking for energised individuals of any gender to volunteer in a variety of roles in their expanding Executive Committees. If you would like to help achieve inclusive working environments and improve the competitiveness of our sector, there are opportunities to support WiN UK in the areas of business development, industry guidance, events management, as well as communications and marketing.
Find out more about WiN UK and its work: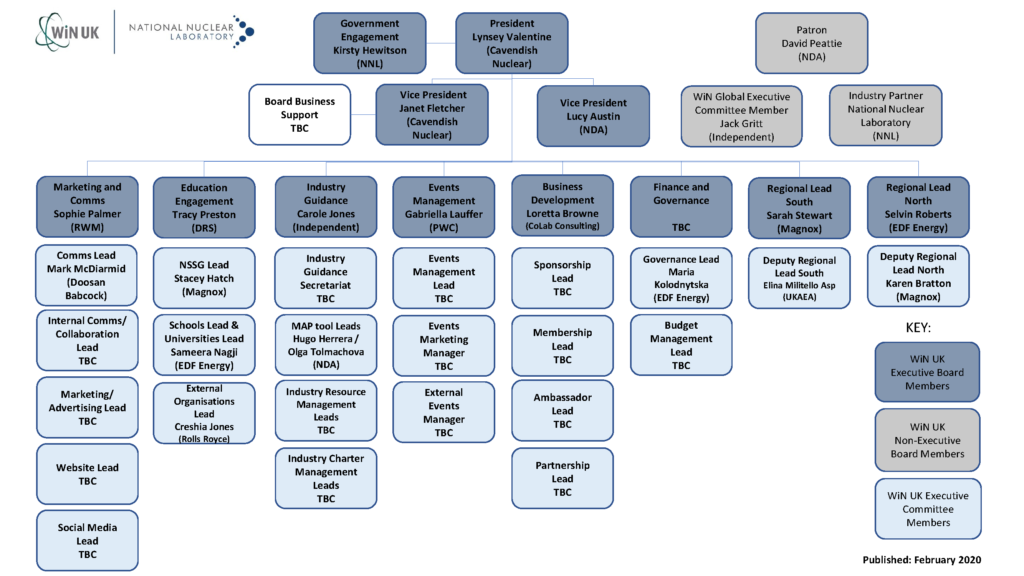 Nuclear Sector Gender Roadmap: a journey to a diverse and inclusive sector
Applications for all vacancies listed below are open until 16 March 2020.
Please download and complete the application form and send to events@womeninnuclear.org.uk
Note: as part of the "blind recruitment process", all personal details will be removed from your application form before evaluation and short-listing.
Inclusion
WiN UK is an inclusive organisation. We don't just accept difference—we celebrate it as a core value at the heart of our mission. We believe that an inclusive organisation is a successful and happy organisation. We therefore welcome applications from all genders, those in under-represented groups, and are committed to ensuring a fair and inclusive selection process for all applicants.
Current WiN UK volunteering opportunities
Board
Business Development
Communications and Marketing
Events Management
Industry Guidance
Industry Resource Management Leads
Industry Charter Management Leads