Thursday 20 September 2018
Natalie is North-West Apprentice Champion of the Year
Congratulations to NNL's Natalie White who won North-West Apprentice Champion of the year award (sponsored by the Royal Air Force) this week at the North-West regional finals of the National Apprentice Awards. Natalie is NNL's Early Career's Advisor and is passionate about making sure people know of all the options open to them when they are thinking about next-steps in their future careers.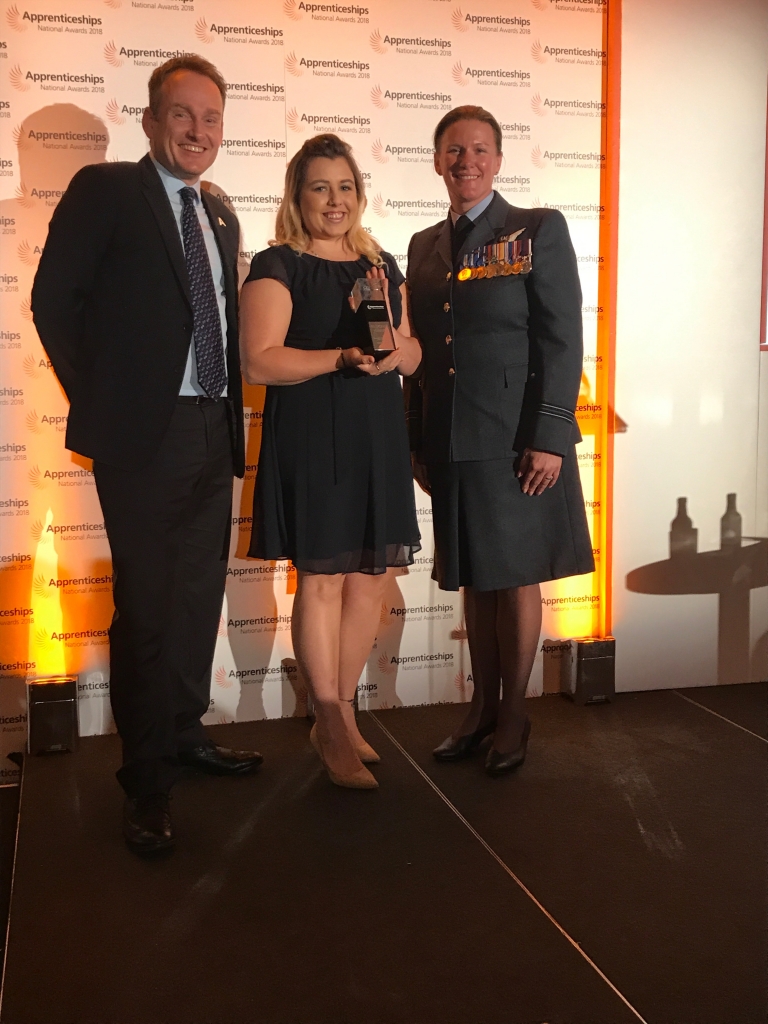 Natalie, whose role at NNL involves recruitment of people onto the Early Careers Programme, said:
"I am delighted to have won the Apprentice Champion of the Year Award for the North West which is for the volunteering work I do from primary schools to higher education promoting apprenticeships.
"I am very committed to sharing my story – and the benefits of apprenticeships – with people so that they are included in conversations about careers as an option for people thinking about developing skills for their future careers."
The National Apprenticeship Awards are now in their 15th year and aim to showcase the diverse and growing range of sectors engaged with Apprenticeships, whilst celebrating outstanding apprentices, employers and individuals who go above and beyond to champion apprenticeships across England. Those shortlisted for the award are required to have gone the extra mile in order to promote and encourage people in considering Apprenticeships as a career route and have shown enthusiasm, dedication and a long-term commitment to supporting young people as they embark on their career.
Olivia Thompson, NNL's Head of Technical Skills and Capability, said:
"We are all absolutely over the moon that Natalie has won this award. She is a dedicated colleague who is passionate in her work to help make sure young people know what their choices are and assist them in taking their next steps: this award is richly deserved and testament to Natalie's hard work and dedication."
Natalie beat off stiff competition to come first in her category for all her hard work and dedication in promoting and supporting apprentice opportunities within the nuclear sector.
Natalie will now go forward to the National finals in London in November.