Wednesday 11 July 2018
It's Here – The Suffrage Flag Arrives at NNL!
This week NNL will be celebrating the Centenary of Women winning the right to Vote by hosting the prestigious Suffrage Flag on its tour of the UK.
NNL is one of 52 organisations across the UK chosen to host the flag for a week in its year long tour of the Britain.
Whilst at NNL the flag is on display in various sites alongside displays about some of the Women who have made significant contributions to nuclear research and the Nuclear Industry.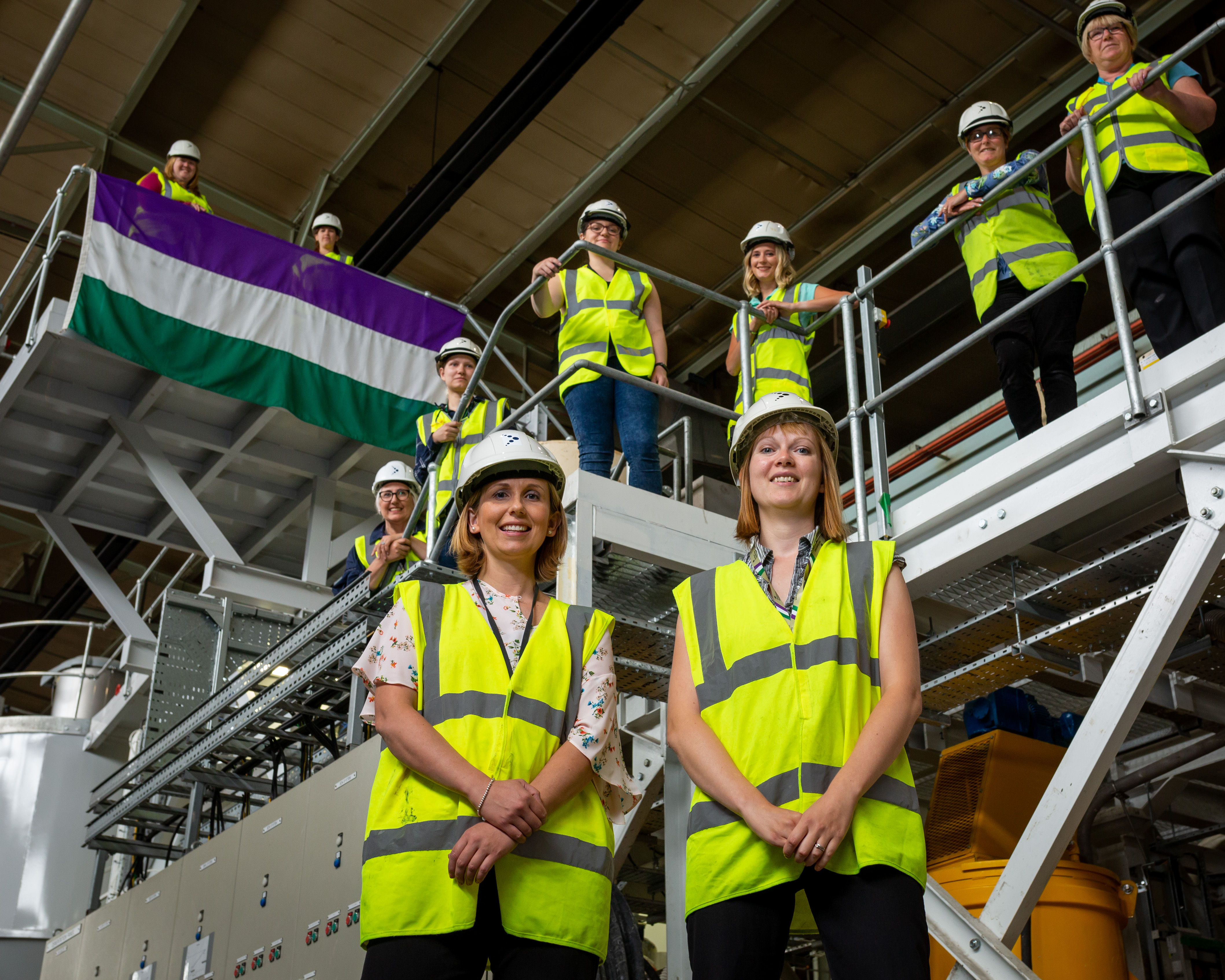 Olivia Thompson, Head of Technical Skills and Cabability at NNL, said:
"Women have played a key part in developing the Nuclear Sector and it is an enormous priviledge for NNL to host the Suffrage Flag as it continues on its tour of the UK.
"As the only nuclear organisation to have been asked to host the flag, we are very proud to be involved in the Suffrage Flag Relay."
The Suffrage Flag Relay is one of a number of events organised by HM Government tomarks 100 years since the passing of the Representation of the People Act in 1918 which gave some women (aged over 30 and property owners) the right to vote.
It also opened the door to the introduction of voting on equal terms a decade later in 1928.
To commemorate the centenary of the passing of the Act, the government's Equalities Office has been leading a programme to increase national awareness and build people's knowledge of the history of democracy in the UK and its importance. It also aims to prompt discussion and action regarding gender inequality.
NNL will mark the Suffrage Relay event with a number of other events which include a special lunchtime seminar on Wednesday 11th July 'Celebrating the Suffrage Centenary' and fundraising activities to raise money for local charities which support women and aim for gender equality
NNL will also be taking the Suffrage Flag to a Women in Nuclear this Friday 13th July at St Bees School introduced by NNL's Sheila Rae and featuring 'An Audience with' local MP Trudy Harrison.