Monday 23 July 2018
Innovate Magazine: A SciTec Special
We're proud to publish the latest edition of Innovate Magazine: A SciTec Special. Since the publication of the Nuclear Sector Deal, this new-look magazine highlights that the themes of SciTec have never been more relevant.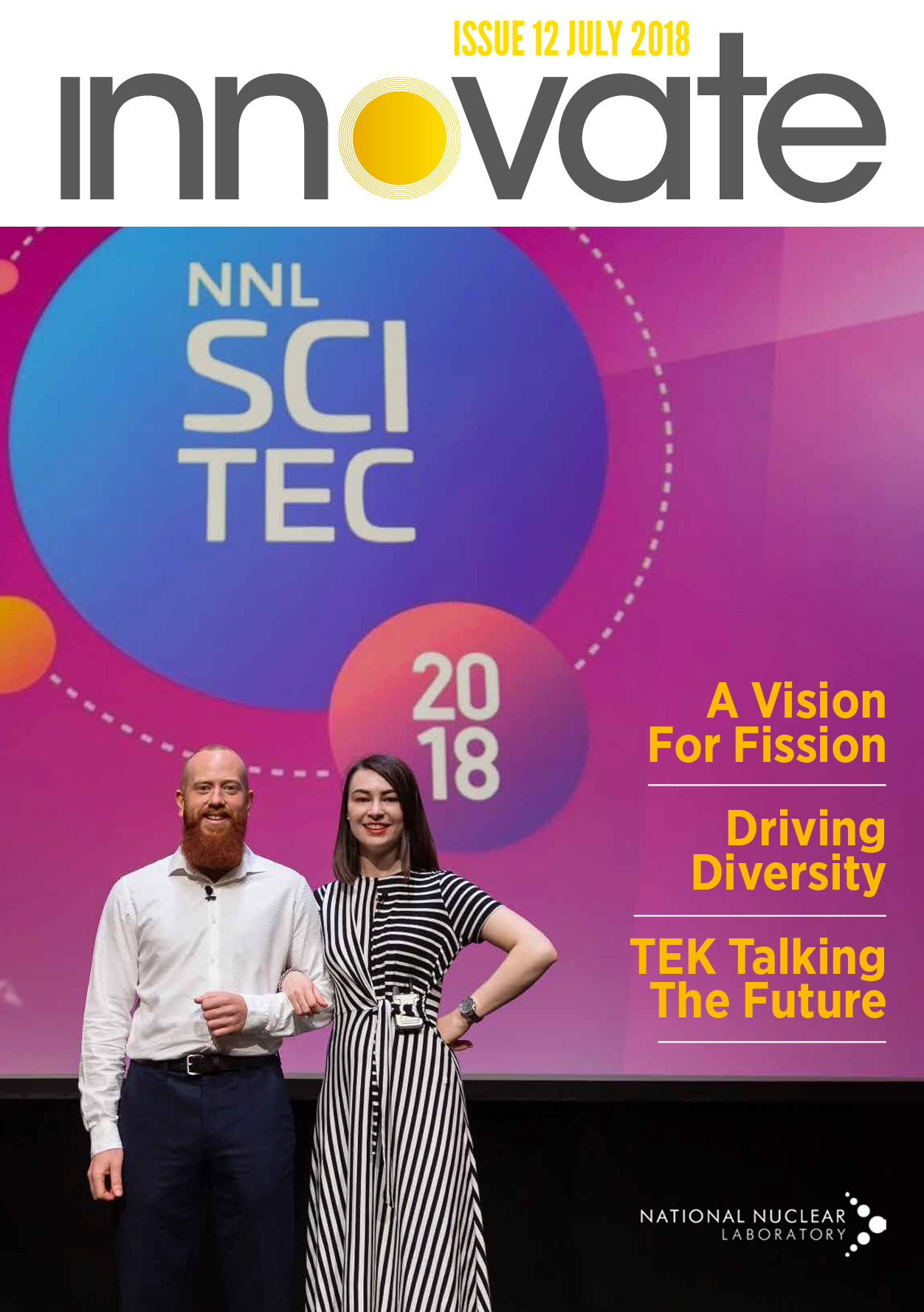 This latest issue reflects on the challenges faced in the nuclear sector, how they relate to wider industry and vice versa. You'll also read more from those behind the scenes of SciTec and why they are so passionate about innovation, collaboration, digital technologies and research, as well as about their role in developing this sector. There's also a round-up of the day's events and a look at some of the news generating activities that those at conference have been responsible for.
There has never been a more important time for the nuclear industry to apply the kind of critical thinking that SciTec 2018 provided.