Friday 29 December 2017
New Year's Honour for leading Nuclear Communicator
A leading nuclear communicator and member of the NNL team has been awarded an MBE in the 2018 New Year's Honours list.
External Relations Director, Adrian Bull, was appointed to be a Member of the Order of the British Empire (MBE) in the 2018 New Year's Honours List, which was published yesterday. The award recognises Adrian's work on the development of public understanding in nuclear research.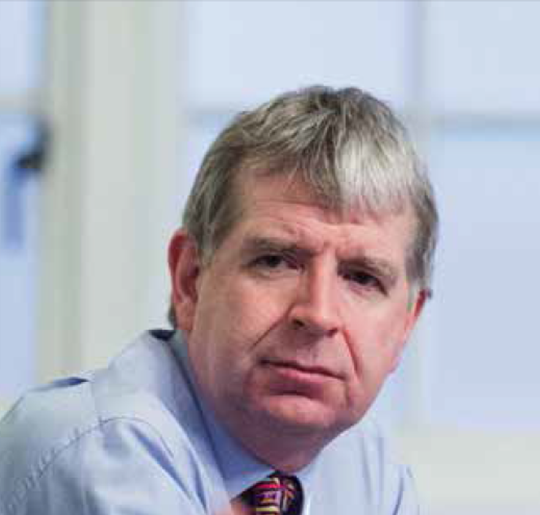 Adrian joined NNL in 2012, following several years working for Westinghouse in the UK and prior to that he served over 20 years with BNFL. In addition to his NNL role, Adrian sits on the boards of the Science Media Centre and of Marketing Cheshire, the North West Regional Council of the Confederation of British Industry (CBI) and he also holds formal positions with the Nuclear Institute, The University of Manchester and Supporters of Nuclear Energy.
Adrian said: 
"I was speechless when I heard I was to receive an MBE. It is a tremendous honour and I feel hugely privileged to have had the opportunity to work in some fascinating areas of communication and public engagement, both with NNL and with my previous employers.
"Nothing I have done has been a solo activity, though, and I owe a great debt of gratitude to all those talented people who share my passion for the nuclear industry who I've been lucky enough to work with over my career."
Paul Howarth, NNL's Chief Executive officer, said: 
"On behalf of NNL, and personally, I am delighted that Adrian has been awarded an MBE. I've known and worked with Adrian over many years and I've always been impressed by his drive, energy and passion for the nuclear industry and his tireless work with numerous stakeholders.
"Adrian's enthusiasm and engagement across the nuclear industry align well with the role that the National Nuclear Laboratory plays in helping Government and industry to deliver on its aims and objectives and Adrian has always been someone fully committed to a successful and safe nuclear industry."