Thursday 16 November 2017
Appointment at the Palace for leading Nuclear Scientist
One of the UK's most prominent Nuclear Scientists travelled to London this week to receive her OBE from Her Majesty The Queen.
Dr Fiona Rayment is Executive Director at the Warrington-based Nuclear Innovation and Research Office (NIRO), part of the National Nuclear Laboratory (NNL).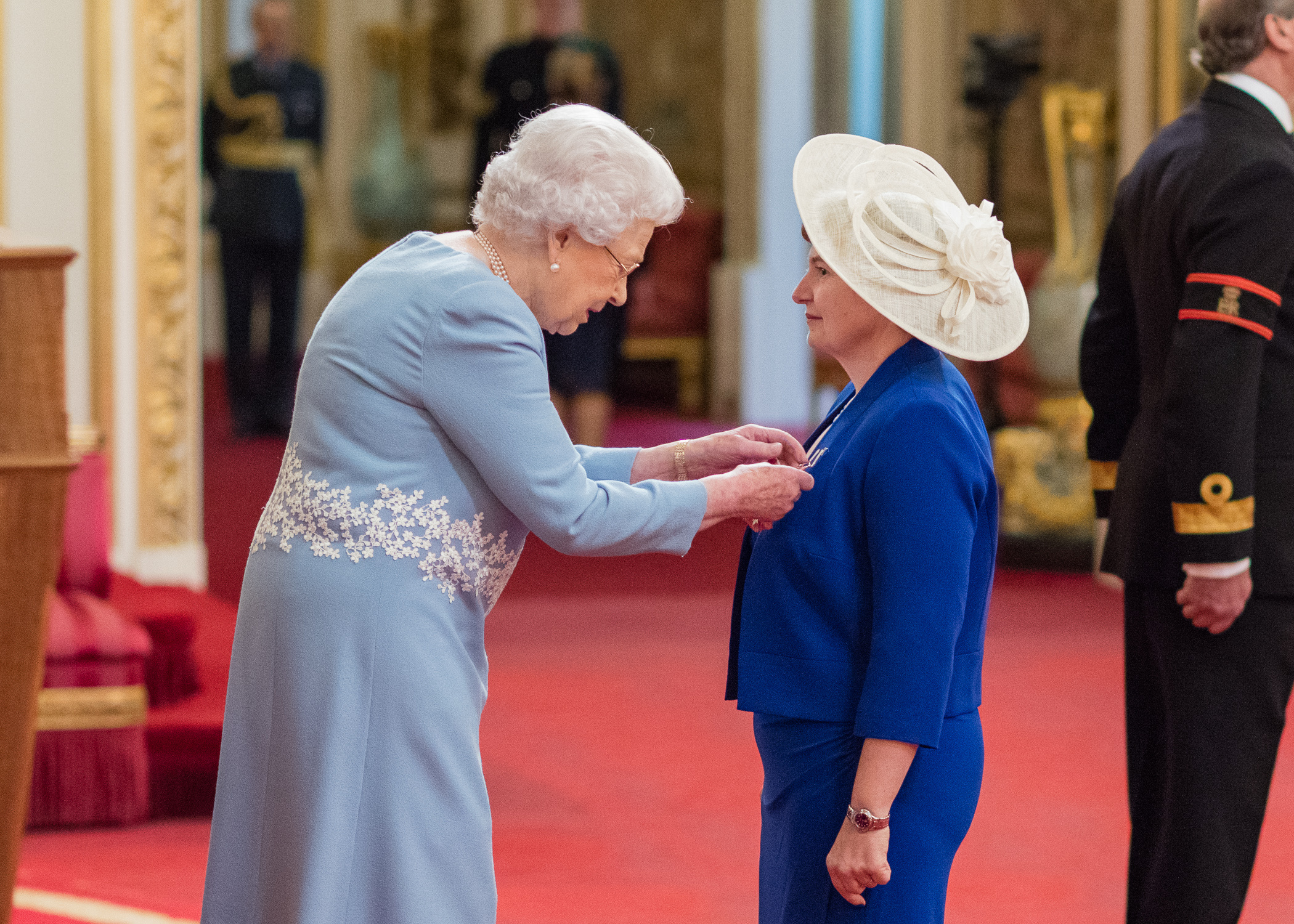 Fiona is one of very few women to have achieved success at the highest level within the nuclear industry. Career highlights include the creation of a Nuclear Fuel Centre of Excellence, chairing the Nuclear Skills Strategy Group (the nuclear sector's strategic skills body, chairing the Nuclear Energy Agency's Nuclear Innovation 2050 Advisory Panel and being a member of Idaho National Laboratory Nuclear Science and Technology Committee.
Fiona travelled to Buckingham Palace on Tuesday for the ceremony, which saw The Queen formally bestow the OBE – which, in full, makes Fiona an Officer of the Most Excellent Order of the British Empire.
Fiona said: "I am tremendously honoured to be awarded an OBE and I am so very proud. I am fortunate to work in an industry that has given me such pleasure and with so many great people who are leading innovations in nuclear research and development (R&D). Tuesday was a very exciting day!"
The award recognises Fiona's work in the areas of R&D and Innovation across the nuclear sector.
Fiona has over twenty five years nuclear industry experience, working primarily within technology, operations and strategic planning roles across a number of different nuclear sites both in the UK and internationally. In addition to her NNL role, Fiona also chairs the Nuclear Skills Strategy Group and is a member of the Fusion Advisory Board, the Office of Nuclear Regulation's Advisory Board, Nuclear Institute's Board of Trustees and the National Skills Academy Nuclear. She also chairs the Nuclear Institute's Events Committee.
Fiona is a chartered Chemist and Engineer, with a PhD in Chemistry from University of Strathclyde. She is a Fellow of the Royal Society of Chemistry and of the Nuclear Institute. She has an MBA from Manchester Business School.
NNL's Chief Executive Officer, Paul Howarth, added:
"It's hard to think of anyone who deserves to be recognised in this way more than Fiona. I've worked closely with her for many years and I've enjoyed seeing her career develop over that time, as she's taken on a range of important responsibilities at the national and international level. All of which has – rightly – raised her profile across the sector. And whatever the role – if Fiona is involved, you know she'll do a great job and the end result will be very impressive. She's also one of those people whose door is genuinely always open to anyone wanting to raise something with her. I'm absolutely delighted to see her awarded an OBE and I congratulate her on behalf of all of her colleagues at NNL."