Friday 23 June 2017
The Importance of Gender Diversity
23rd June is International Women in Engineering Day #INWED17. The sub-theme of this year's celebration is #MenAsAllies. Women in Nuclear UK asked 3 men from around the industry to give their view on the importance of gender diversity. 
NNL's Chief Executive, Professor Paul Howarth, gives his view.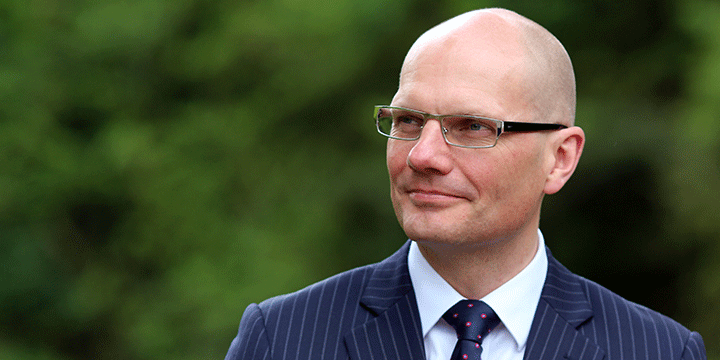 "The #MenAsAllies sub-theme of this year's International Women in Engineering Day is an important one. As things stand, men make up the vast majority of employees within the nuclear industry, at around 78%. It's clear that we all have a role to play if we're going to address the imbalance which is damaging our industry and undermining our future. So in this short blog post, I want to set out why I personally believe gender diversity is essential in the workplace and share a little about what we, at NNL, are doing about it.
 The decisions I make as a CEO affect our business's success as well as having an impact on the people working here. Ensuring that I have a diverse senior team around me increases the likelihood of making good quality decisions. I've always found, and repeated studies have confirmed, that a broader perspective helps to improve business decisions. In NNL, my Executive team is nearly 40% female and in the company as a whole, we have around 26% of employees who are female. We are already looking to address this lower figure in a number of ways. As a result, our employees under the age of 30 have a higher ratio of women (30%). These are small steps but I'm confident that NNL is heading in the right direction.
 But it goes beyond what we're doing directly in our business. The whole nuclear industry suffers from a shortfall in skills and people available from STEM subjects, meaning we all struggle to resource key projects and research essential for future success. One of the main ways we can address this is by tapping into the 50% of the population that is significantly under-represented in STEM subjects. In 2016, women made up just 25% of the total graduates from UK universities in STEM subjects. From NNL's perspective, we're involved in a number of initiatives to help address this. For over a decade, we've run an annual Smallpeice course on nuclear engineering for 14-16 year olds – with the aim of ensuring they have a 50:50 gender split. And for the past few years we've also sent a team to support the Girls into Engineering course – a female only course, expressly designed to encourage girls' participation in Engineering.
 Finally, I'm a great believer that the nuclear industry is a force for the public good: our goal is to help provide low-carbon electricity generation. However, I recognise that not everyone feels that way! If we're to win the hearts, minds and support of some of these people, then it's well recognised that employee advocates are a great way to do it. But I think it's clear that a workforce which reflects the diversity of society is more likely to succeed in doing this and something we should work to achieve."
This article is also published on the Women in Nuclear website: http://www.nuclearinst.com/Women-in-Nuclear-UK/menasallies-a-view-from-paul-howarth-ceo-of-the-national-nuclear-laboratory-