NNL Welcomes New Report from Sense About Science: "Making Sense of Nuclear – What's changed in the debate?"
The UK's National Nuclear Laboratory welcomes the publication of a new report – "Making Sense of Nuclear" – from the organisation Sense About Science. The report aims to provide a science-based, factual assessment of some of the issues which have contributed to increasing support for nuclear energy from leading figures in the environmental movement and others. Topics covered include the role nuclear plays in reducing carbon emissions, the health effects of low-level radiation exposure, increasing experience in nuclear plant operations, management and disposal of nuclear waste, and a look to some potential future technologies.
"Making Sense of Nuclear" has been put together with input from a number of scientific organisations including the Institute of Physics, The University of Manchester's Dalton Nuclear Institute, Energy For Humanity and ourselves in NNL.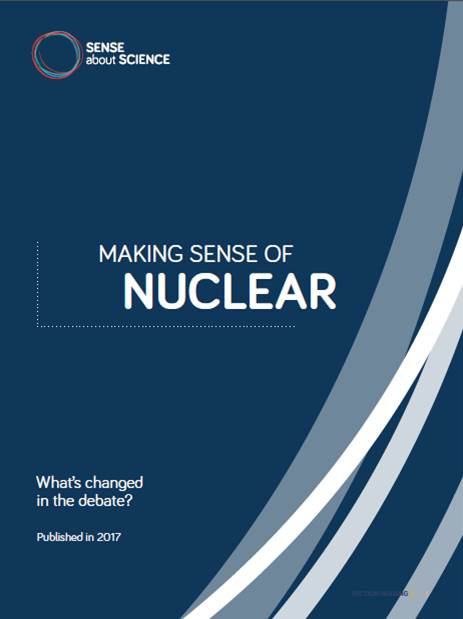 NNL's External Relations Director, Adrian Bull, commented:
"This Sense About Science report recognises that the nuclear industry has been somewhat closed in the past, but has improved dramatically over recent years. We in NNL fully appreciate the need to have as much up-to-date information as possible available to underpin a fact-based discussion on the subject, and we're delighted to have participated in the production of this report."
The report is publicly available and can be found on the Sense About Science website here:
http://senseaboutscience.org/wp-content/uploads/2017/06/making-sense-of-nuclear.pdf
Sense About Science
Sense about Science is an independent campaigning charity that challenges the misrepresentation of science and evidence in public life. We advocate openness and honesty about research findings, and work to ensure the public interest in sound science and evidence is recognised in public discussion and policymaking. www.senseaboutscience.org