Wednesday 9 November 2016
Unveiling Ceremony for the Joint Research and Innovation Centre – UK and China Sign Heads of Terms
The National Nuclear Laboratory (NNL) and China National Nuclear Corporation (CNNC) both welcome today's development in the implementation of the UK – China Joint Research and Innovation Centre (JRIC). NNL and CNNC are respectively the lead organizations for the UK and China, taking forward the JRIC work.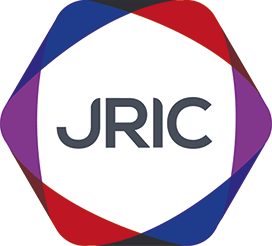 Today's signing of a Heads of Terms Agreement and unveiling ceremony between the UK and Chinese sides, marks the latest milestone since the JRIC was first announced during former Chancellor George Osborne's visit to China in 2015. It also marks the significant achievement of collaboration between UK and China. It is expected that JRIC will open a UK based headquarters soon.
As outlined at the time, the vision of the JRIC is about inspiring innovation in nuclear research and development through UK-China collaboration. To achieve this vision, JRIC will facilitate strong partnerships between UK and China nuclear research and development organizations.A collaborative approachwill develop leading-edge research and innovative technologies which will support safe and reliable nuclear energy around the globe.
Since the initial announcement, work has been carried out to identify the key priority areas of research, and the full programme of work will be finalised in due course. A principles agreement on the ownership and exploitation of intellectual property, developed partly in conjunction with the UK Government's Intellectual Property Office, has also been agreed.
A full programme of work will be finalized in due course, but initial work may include:
Developing advanced manufacturing methods that could improve the consistency, speed and cost of modular manufacture;
Transferring innovation in virtual engineering, which has been developed and demonstrated successfully in other industrial sectors, further into the mind-set of the nuclear landscape.    
The JRIC team will continue their work to establish a programme of work for the Centre and to strengthen links with other UK and Chinese bodies, including universities and companies working in the nuclear sector.
Please send any enquiries to media@jric.uk