Friday 23 September 2016
NNL Chief Scientist Opens New High Temperature Facility
>
NNL Chief Scientist, Professor Andrew Sherry and Amec Foster Wheeler's Vice President for Consultancy, Greg Willetts, conducted the opening of a new £2M High Temperature Facility in Warrington.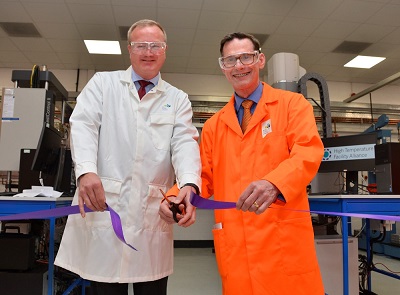 The lab, based at Amec Foster Wheeler's Technology and Innovation Centre at Birchwood Park, will help to re-establish the UK as a major contributor to advanced technology for new nuclear reactors and other new energy systems.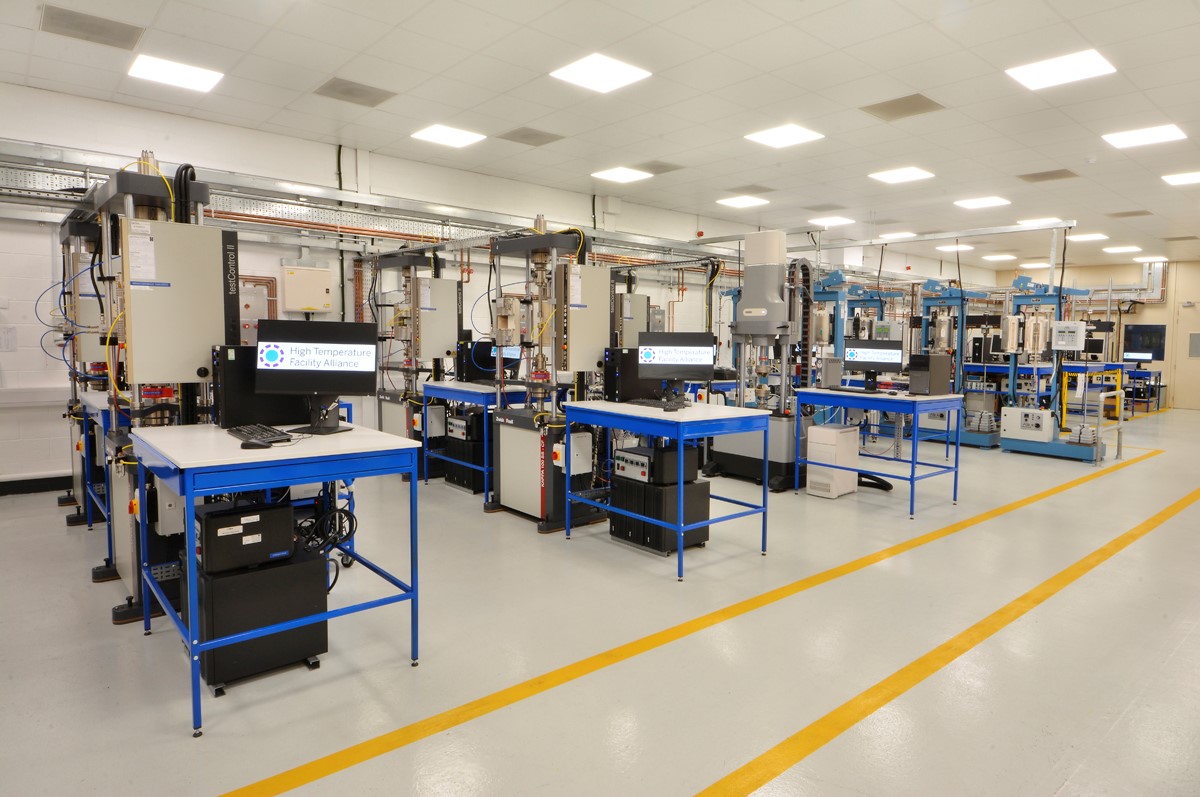 The High Temperature Facility will be funded by the Department for Business, Energy and Industrial Strategy. The hub will provide open access for research organisations to test materials at up to 1,000°C for applications such as Generation IV nuclear fission, nuclear fusion and advanced gas turbines.
Professor Sherry said:
"As the UK steps up its civil nuclear programme with the opportunity to engage internationally on future Generation IV reactor designs, it is critical that the country invests in its research infrastructure. The High Temperature Facility, funded by Government has been developed by a consortium of industry, national laboratories and academia offering state-of-the-art equipment to study materials performance at high temperature."
The research facility will pave the way for university researchers and nuclear organisations to pioneer new understandings; produce data and develop new predictive models that will underpin the selection, manufacture and performance of advanced materials for current and future nuclear reactors and other energy generation technology.
Greg Willetts said:
"The High Temperature Facility will improve our understanding about how materials perform at high temperatures, which is vital in the development of new technologies."
Attendees of the opening included representatives of the High Temperature Facility Alliance, a consortium comprising the National Nuclear Laboratory, EDF Energy, the United Kingdom Atomic Energy Authority, URENCO, the University of Manchester's Dalton Nuclear Institute, the Universities of Bristol and Oxford, the Open University, and Imperial College London.
Organisations interested in using the facility can submit research proposals via email to Andrew.Wisbey@amecfw.com