Monday 4 July 2016
Paul Howarth takes on the Sam Houghton Challenge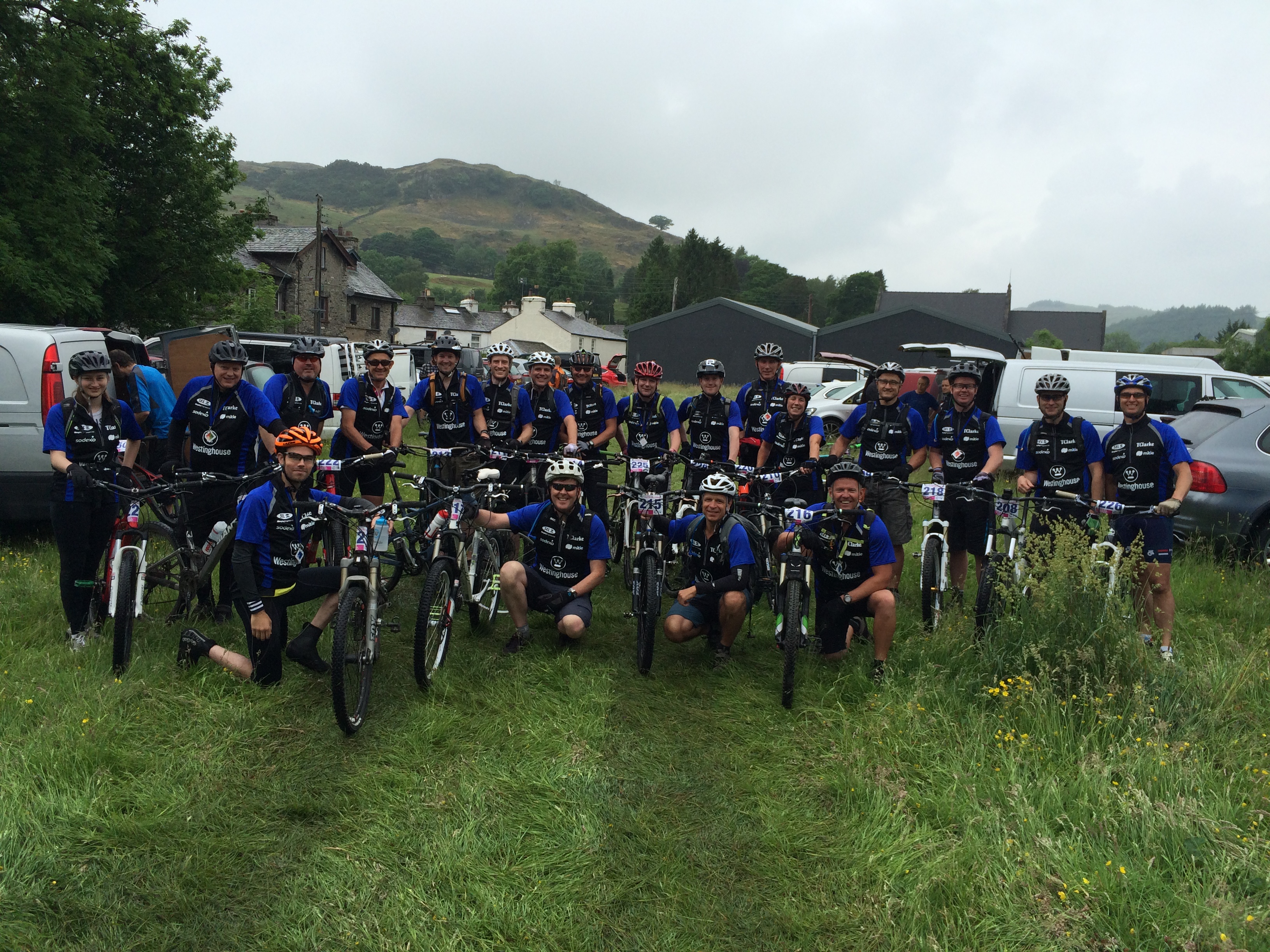 Managing Director, Paul Howarth of NNL and 20 other colleagues supported the Kidneys for Life charity by taking on the Sam Houghton Challenge. The challenge involves cycling 30 miles with 5,000 feet of climbing in Cumbria starting and finishing at the Mill Yard, Staveley and covering the Longsleddale, Kentmere and Troutbeck Valleys and taking in Garburn Pass.
Paul decided to get involved in the fundraising activity to support Managing Director of Westinghouse, Mick Gornall, who donated one of his kidneys to his daughter, Eliza last year. The transplant was a success and both Mick and Eliza are doing very well. Mick has continued to show his support for the charity.
Over £5000 was raised for the charity and Paul raised over £700 with contributions from NNL sponsors at Chadwick House, Warrington. All funds will be going to the hospital renal team which provide care for all children in the North West who have kidney problems.
Paul Howarth commented: "I've known Mick for a number of years and obviously our two organisations work closely together. I wanted to help out and so agreed to take part in the fundraising event along with a number of others. It was tough but definitely worth it."