Friday 24 June 2016
NNL Wins Again at the RoSPA Awards 2016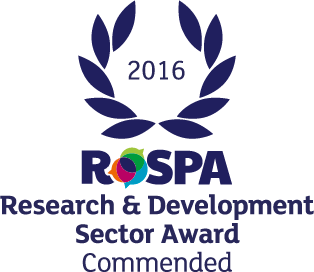 National Nuclear Laboratory Ltd was announced as a winner in the Royal Society for the Prevention of Accidents (RoSPA) Occupational Health and Safety Awards 2016.
NNL achieved the Commended in the Research and Development Sector award which will be presented at an awards ceremony in July.
The RoSPA Awards are open to businesses and organisations of all types and sizes from across the UK and overseas. Judges consider occupational health and safety management systems, including practices such as leadership and workforce involvement.
Julia Small, RoSPA's head of awards and events, said: "To win an award at such a highly-regarded event as the RoSPA Awards is a great achievement for our winners. It recognises their commitment to maintaining an excellent health and safety record and raises the bar for other organisations to aspire to. We offer them our congratulations."
NNL's Safety Director, Keith Johnson said: "We are really proud to receive this RoSPA award. We are committed to ensuring health and safety is a priority for everyone in NNL".   
For more information about the RoSPA Awards please visit: www.rospa.com/awards