Friday 11 March 2016
Success at the Nuclear Skills Awards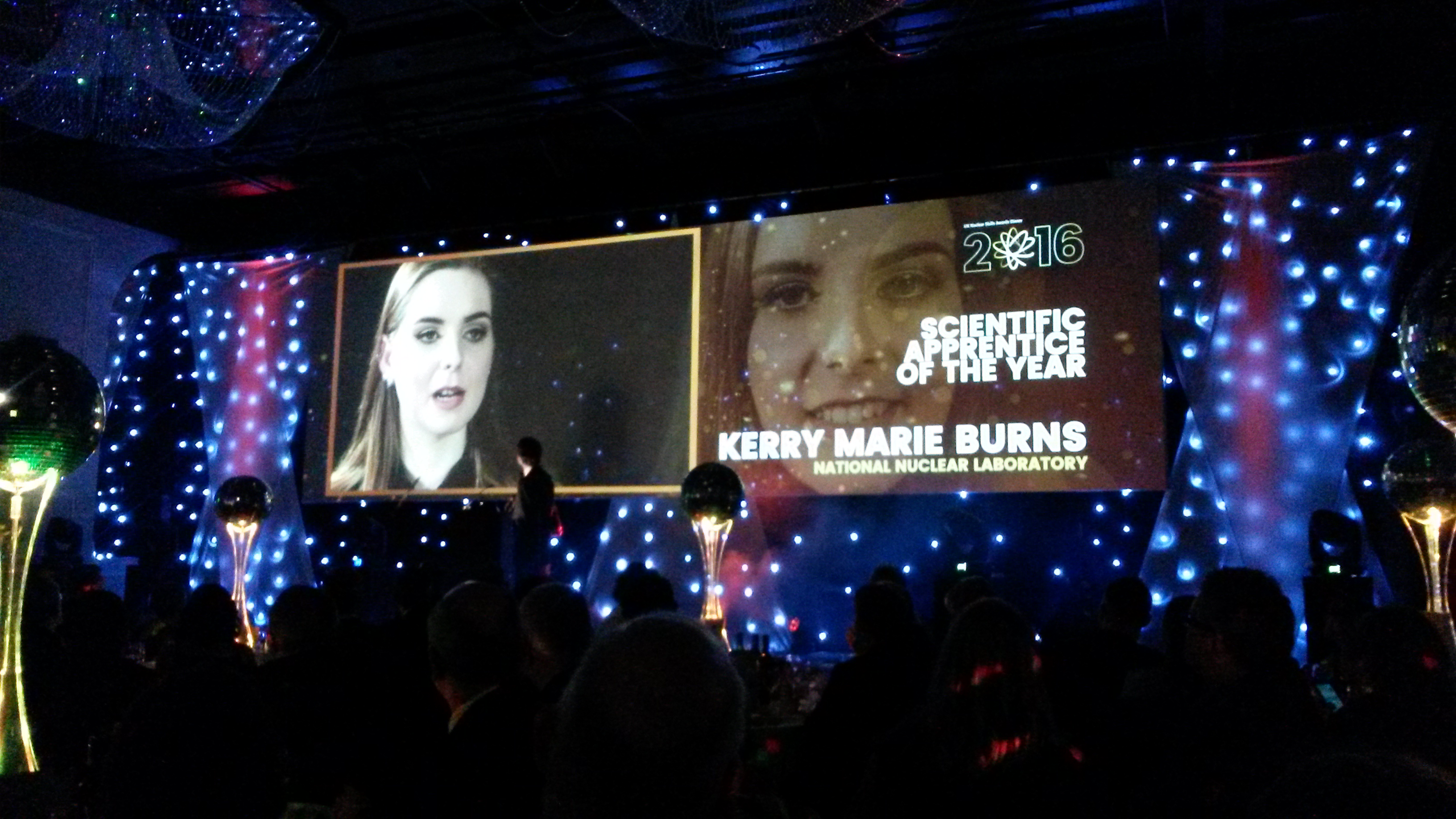 We were delighted to be one of the sponsors at last night's 8th annual Nuclear Skills Awards in Manchester. The event, organised by NSAN, was an all-round success but there were two special highlights for NNL.
Kerry Marie Burns received the top honour, winning Scientific Apprentice of the Year and Charlotte Fee took a runners-up award in the Business Support category. We are delighted that both NNL apprentices who were nominated, walked away with awards.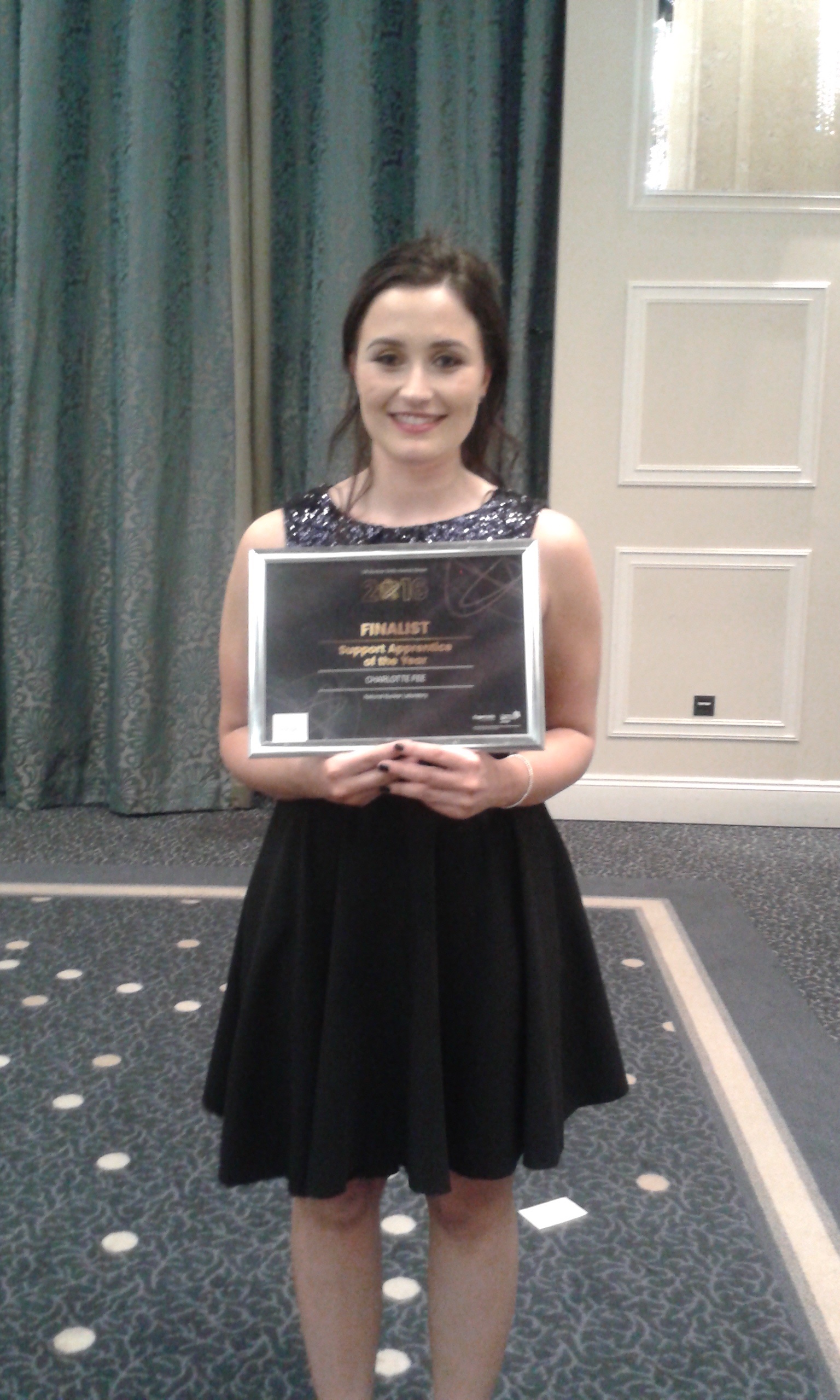 We're absolutely delighted at Kerry and Charlotte's success. Credit goes to both of them for their hard work and dedication in their apprenticeship role – along with the winners and runners up in all the other categories.
This year's awards had received positive coverage before they even started with both sexes being represented equally across the span of categories.  https://www.nsan.co.uk/news/50-50-male-female-finalists