Friday 26 February 2016
NNL takes 3rd at UKTI Greater China Awards
NNL is pleased to have taken 3rd place in the Recognition award at the 11th Annual Greater China Awards. The awards took place at The Lowry in Salford, and allowed guests the perfect opportunity to celebrate the Chinese New Year in the year of the Monkey. Before the award ceremony, the China Bites seminar took place with guests welcomed by an opening address from Nick Whittingham, British Consul General in Wuhan, China, who discussed export opportunities for UK businesses in Middle China and the relationship between Manchester and its twin city of Wuhan. The event also featured talks from industry leaders such as architects BDP and management consultants Koelher Group regarding the best practice on selling, buying and partnering in Greater China. 
NNL was recognised for its co-ordinated and co-operative approach to nuclear R&D collaboration.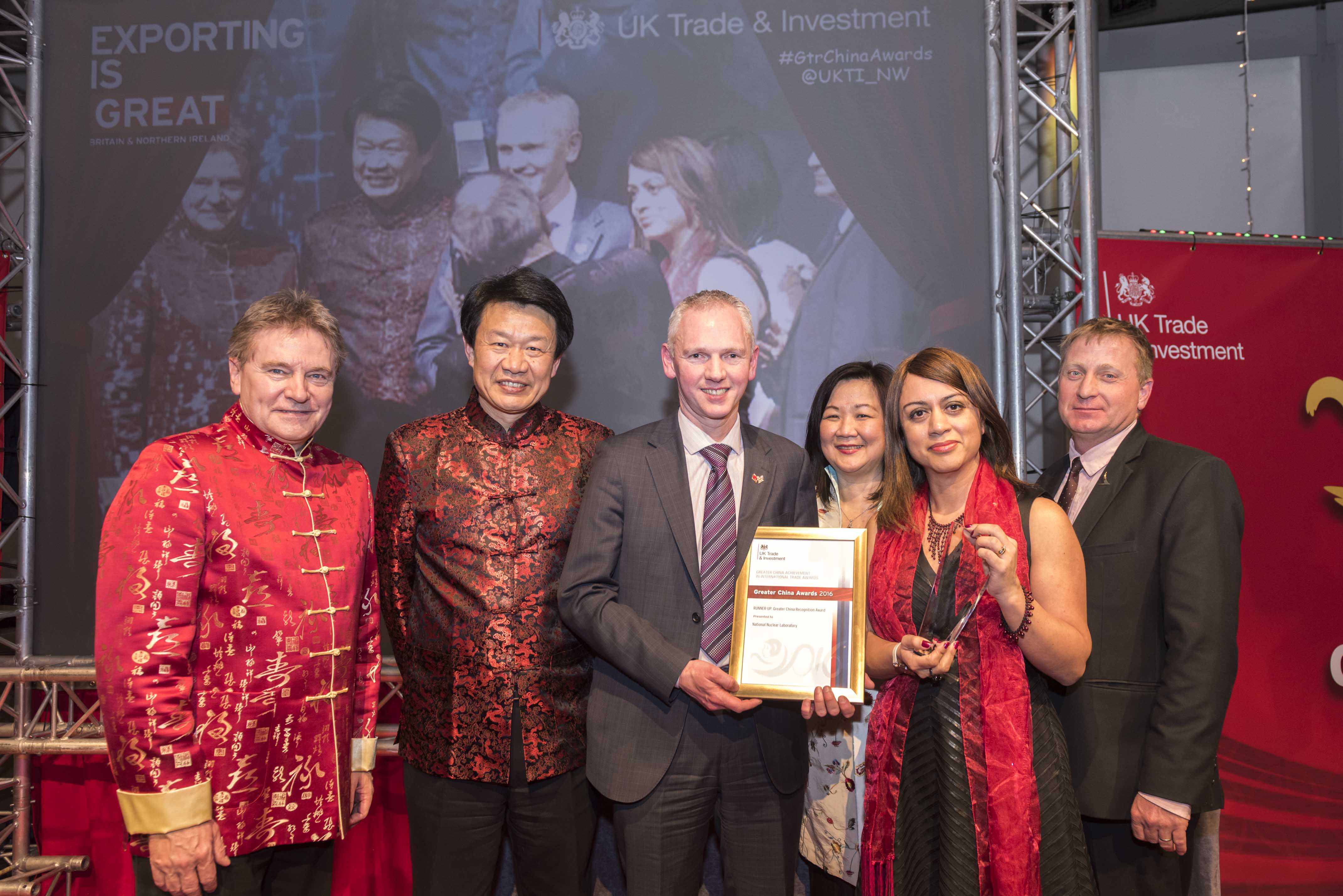 NNL Strategy Director, Chris Moore, attended the event and commented:
"I'm really pleased that our work in building trade links with China in nuclear research and development has been recognised in this way. Part of our role as the UK's National Nuclear Laboratory is to ensure that we develop strong, beneficial ties with other nuclear laboratories around the world and it's clear that we are successfully doing this in building our relationship with China.