Monday 19 October 2015
NNL launches its first Corporate Social Responsibility Report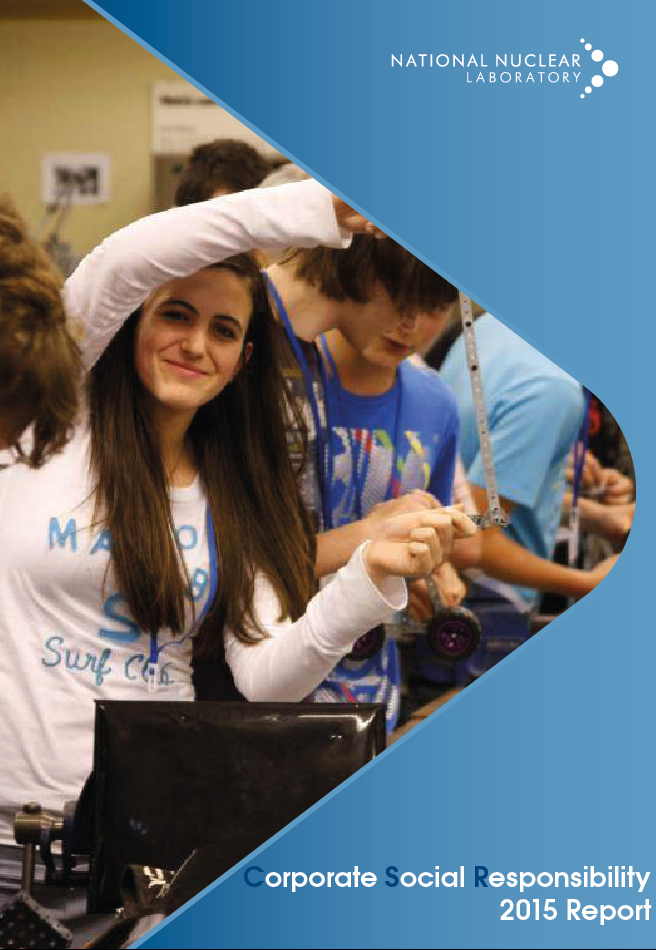 NNL is pleased to announce the launch of its first Corporate Social Responsibility (CSR) report. The CSR report presents our CSR focus over the last year or so and covers six sections highlighting areas that include community engagement, ethics, employee engagement, compliance, quality and services. This report reflects NNL's implementation of a more structured approach and strategy to CSR activities and events over the last few years.
In NNL we take our responsibilities as a member of the communities where we are based seriously and our aim is to make a strong CSR contribution and play a part in making local communities – and the people within them – successful.
NNL's renewed focus directs how we go about engaging in our CSR activities. Whether we are making a donation to a worthy cause, providing input from NNL's young people to support activities in schools and colleges or sponsoring bigger events – values of integrity, impact and innovation guide our approach.
We strive to constantly get involved with local communities and organisations. Through sharing our expertise and skills, NNL hopes to raise the awareness of careers and nurturing talent into the nuclear industry while also adding value to communities throughout the UK.
NNL's Managing Director, Paul Howarth commented:
"NNL aims to continue fostering a corporate culture that values CSR by pursuing our initiatives and also continually expanding our CSR. We are considerate of the impact of our activities and aim to conduct business in a way that is safe and socially responsible."
To view a copy of the NNL Corporate Social Responsibility Report 2015 please see 'Publications' or click the link below.