Monday 21 September 2015
UK-China Joint Research and Innovation Centre
The National Nuclear Laboratory (NNL) is delighted to be jointly leading the new UK-China Joint Research and Innovation Centre (JRIC), announced by Chancellor George Osborne in Beijing. The UK and China have jointly committed £50M to the Centre over a five year period.
The Centre will be established and run jointly by NNL and the China National Nuclear Corporation (CNNC) and will incorporate projects on a number of different areas of work across the whole nuclear fuel cycle.
The JRIC will act as a portal to allow UK companies and academic organisations and their Chinese counterparts to work together on areas of mutual benefit and will support the development of Subject Matter Experts and others with higher level skill in both countries.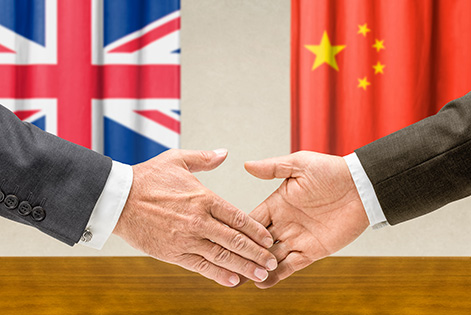 Over the coming months NNL and CNNC will work together to establish a programme of work for the Centre and to develop links with other UK bodies including NAMRC, NSAN, NIRAB and key UK universities working in the nuclear sector.
NNL's Managing Director Paul Howarth commented:
"I'm very pleased to see this announcement, which is the result of a great deal of effort by colleagues in NNL and in China. The JRIC is an important step in building the relationship between the UK and China as that country becomes increasingly important on the international nuclear stage. The work of the Centre will help to optimise the nuclear power generations systems we have operating today as well as working to develop the reactors and fuel cycles which we will deploy in future and better ways of dealing safely with nuclear waste. It will be a significant contributor to delivering high level skills and jobs in the North West of England which has always been the heartland of Britain's nuclear industry."