Tuesday 4 November 2014
NNL Appoints Professor Andrew Sherry as Chief Science and Technology Officer
The UK National Nuclear Laboratory (NNL) is pleased to announce that Professor Andrew Sherry is to join NNL as the company's Chief Science and Technology Officer.
Professor Sherry will join NNL on 5 January 2015 after more than ten years at The University of Manchester, latterly as Director of the University's Dalton Nuclear Institute.  He will leave this post, handing over leadership of the Dalton Nuclear Institute, and transition into his new role at NNL working closely with the current incumbent, Professor Graham Fairhall, who retires from NNL on 31 March 2015.  Professor Sherry will maintain a research group at Manchester.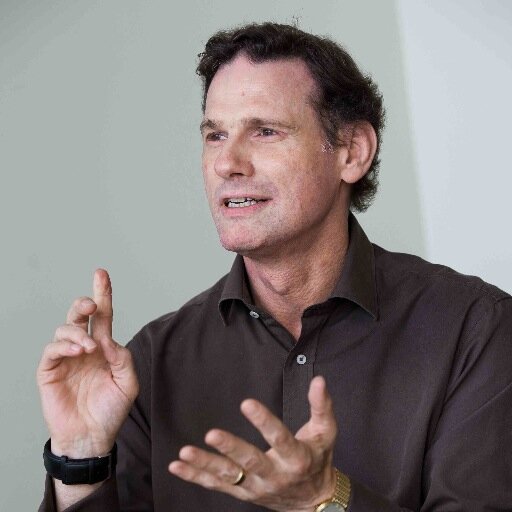 NNL Managing Director, Paul Howarth, said today:
"Firstly, I wish to pay tribute to Graham Fairhall for his sterling service to the whole nuclear industry throughout his career, and latterly to NNL. He has been the architect of much of the technology we see being developed and used across the industry today, and has played a pivotal role in re-positioning both NNL and the wider nuclear research agenda, culminating in the positive announcements made last year within the Government's Nuclear Industrial Strategy.  We have been fortunate to have Graham as part of our Executive team in NNL, and there are few senior figures in the sector who could begin to step into his shoes as he leaves us for his well-earned retirement.
Fortunately Andrew Sherry is pre-eminent among those few, and we are delighted that he has agreed to become the latest in a succession of leading figures joining NNL in one capacity or another. Many of us in NNL have worked very closely with Andrew during his 17 years in the nuclear industry and the past decade at The University of Manchester and we have appreciated his experience and tremendous technical knowledge, his great insight, his passion for the industry and for inspiring others, and his talent for explaining complex issues at all levels. We are very much looking forward to welcoming Andrew into the NNL family."
Professor Andrew Sherry commented:
"I am delighted to take up the role of NNL's Chief Science and Technology Officer at a time of considerable opportunity for the UK nuclear sector through a resurgent domestic programme and international engagement.  I am grateful to Graham Fairhall who has contributed so much to strengthen NNL's science base and built links with universities and industry as their first Chief Science and Technology Officer.  I look forward to working with the excellent NNL staff and all academic and industrial partners to ensure NNL has the capability it needs to deliver scientific excellence and innovation within the global nuclear sector, to undertake internationally leading R&D, and to provide independent and authoritative advice on nuclear matters."
Parliamentary Under Secretary of State for Energy and Climate Change, Baroness Verma said:
"Andrew Sherry has supported the implementation of the Government's Nuclear Industrial Strategy in his role as Director of the Dalton Nuclear Institute and had a significant impact on nuclear communications through the Nuclear Industry Council. It's excellent news that he is to remain in the UK's vital nuclear research sector and I look forward to working with him in his new role.
I would also like to thank the outgoing Graham Fairhall for his outstanding contribution to the sector. He has been instrumental in driving forward Government's resurgent interest in nuclear innovation through his work with the NNL, the Beddington Review and the Nuclear Innovation and Research Advisory Board."