Tuesday 21 October 2014
Celebrating 10 Successful Years of the Vitrification Test Rig
The National Nuclear Laboratory, Sellafield Ltd, West Cumbrian community and nuclear industry leaders gathered in the Whitehaven Beacon Museum to celebrate a ten-year long partnership for the continual technical development of a crucial process at Sellafield.
The Vitrification Test Rig is a full scale copy of the core of the Sellafield Vitrification plant. Inside the rig, NNL scientists develop and test improvements to vitrification – the process of turning highly radioactive liquids into a solid stable glass for storage and eventual disposal. Amongst their many successes the team have helped accelerate the reduction of highly radioactive liquids stored at Sellafield, at the same time producing less of the containers of glass waste for storage and eventual disposal.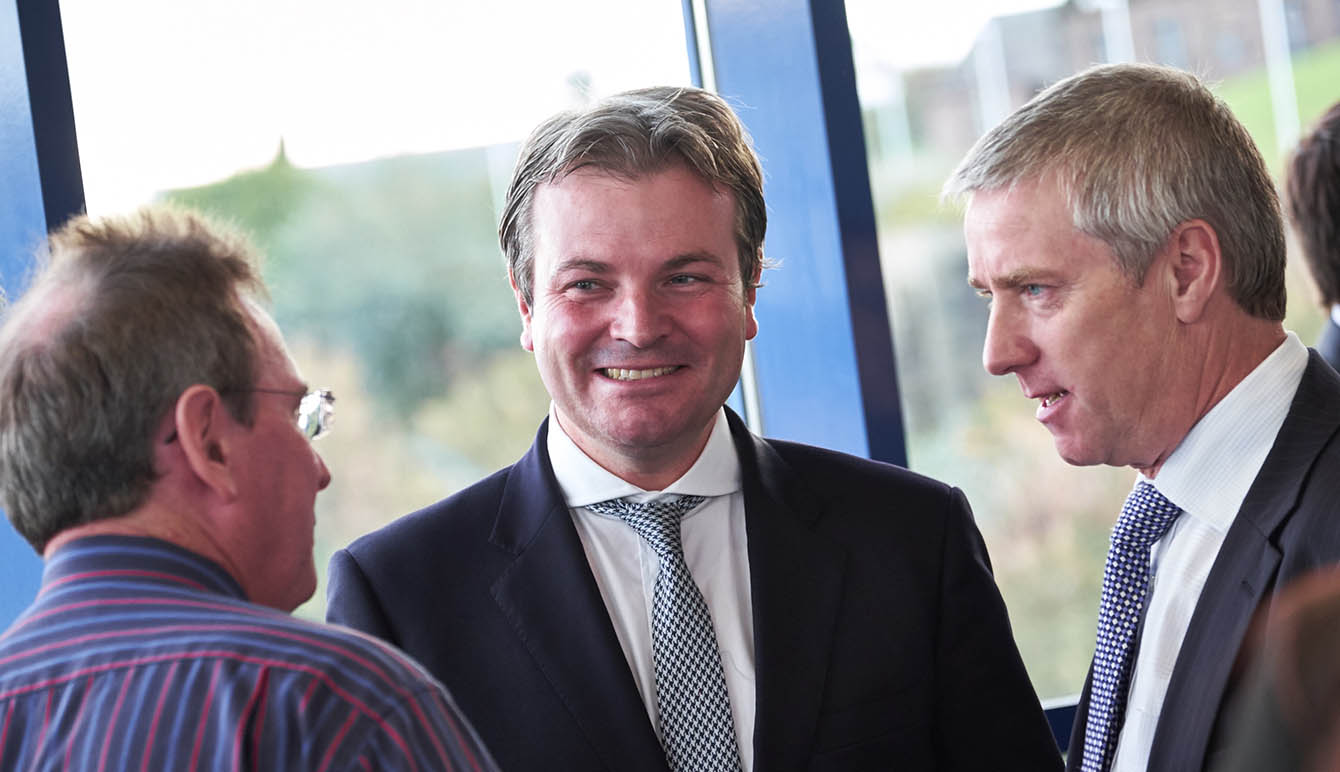 Gilles Perrier, the Sellafield Director with responsibility for vitrification, worked for many years on the French equivalent to the Sellafield Vitrification Plant. He said: "The teams from Sellafield Ltd and the National Nuclear Laboratory have worked closely together to ensure that solutions to challenged posed over the years have been met in a safe and timely manner and I congratulate all those involved."
Graham Fairhall, Chief Technologist at NNL (pictured above right), was in at the start, realising that development in a non-radioactive environment could lead to step changes in the technology. He said: "We are proud to recognise the achievements of the dedicated and highly motivated teams who have worked as one to continuously improve one of the most important operations on the Sellafield site."
The research and development carried out in the Vitrification Test Rig has supported the waste reduction programme of Sellafield Ltd and has made significant savings for UK taxpayers. 
Copeland MP Jamie Reed (pictured above middle) told the audience that the Vitrification Test Rig project demonstrates the nuclear technical excellence which is essential in underpinning public confidence and the case for new reactors in the UK.