Sunday 25 May 2014
Nuclear 2 Health Workshop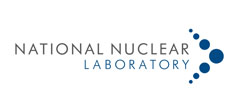 Nuclear 2 Health is a project bringing together the nuclear industry, NHS and academia in a bid to identify technologies and knowledge which can be transferred from the nuclear sector to the health sector.
Technologies such as radiation dose modelling and the use and production of isotopes have previously been developed for use in the NHS with success and are now making a positive impact on patient care.
The Nuclear 2 Health steering group in Cumbria comprises of representatives from academia, the nuclear industry and the wider NHS. As a group we have already undertaken literature reviews of previous non-nuclear technology transfer and begun the process of collaborating with key stakeholders to pave the way towards identifying significant and transferrable nuclear technologies.
The project includes:
NNL
Cumbria Partnership NHS Foundation Trust
North Cumbria University Hospitals NHS Trust
Britain's Energy Coast
The University of Manchester
University of Cumbria
University of Central Lancashire (UCLan)
Forthcoming events include the Nuclear 2 Health Technology Transfer Workshop. 
Date:Tuesday 11th March 2014, 09:30-16:30
Do you know how Velcro was invented?
In 1948 George de Mestral went for a walk in the forest, he didn't know at the time that this walk would lead to the invention of Velcro. It was only afterwards as he tried to remove tiny cockleburs from his clothing that the idea came upon him. Every discovery is by definition unpredictable, innovation often comes from unlikely and previously disconnected sources.
Are you looking for innovative solutions to problems?
Can you see technologies that could be adapted for the health sector?
If you answered YES, then please join up for this thought provoking and stimulating Technology Transfer Workshop. NNL is participating in what will be a productive and interesting event and would like to invite those interested to attend and also lend their opinion and expertise. This will help identify opportunities for transferring technology utilised within the nuclear industry to the health sector.
The Event
The N2H workshop aims to bring together health professionals, technologists and academics and provides an opportunity to explore key themes such as:
Medical device design
Digital health
Patient safety
Incident reduction and the use of isotopes
The event has been developed by a consortium of health, industry and academic partners, including Health Trusts, The National Nuclear Laboratory and our leading local Universities.
What's in it for you?
Meet leading health and industry practitioners who are keen to make a difference through innovation in their fields
Identify and get involved in new projects that use innovation to improve patient care and outcomes
Learn about key areas of need in healthcare and have the chance to influence the agenda going forward
Outline Programme
Presentations, discussion and dialogue of key health sector needs and challenges
Presentation and discussion of nuclear technologies and challenges
Lunch (provided)
Group work focusing on identifying possible technology links to meet health sector needs
Group work to identify and prioritise projects for future development
Review of the day and next steps inc. how to support the development and funding of emerging ideas
Location
West Lakes Science & Technology Park – Samuel Lindow Building
Purpose of the Event
To bring together people from the healthcare and nuclear sectors in an 'open innovation' environment to brainstorm on possible technologies, tools, and skills from the nuclear sector that could be transferred to the medicine and healthcare sector.
Workshop Registration
Please call 01228 616291 or email cachet@cumbria.ac.uk to register your attendance.
Get involved on 11th March and influence the future technology transfer from Nuclear 2 Health. Please feel free to invite colleagues and contacts who may have an interest in this exciting project.