Sunday 25 May 2014
NNL To Lead On Research Reactor Project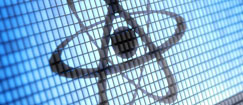 NNL welcomes today's announcement that the UK is to become a member of the Jules Horowitz research reactor project, in France. NNL is particularly pleased to be asked to lead the UK's involvement in this important work.NNL Managing Director, Paul Howarth, speaking at the signing ceremony in London today said:"This announcement is great news for the UK. As we look towards the role that nuclear power can play in the UK's energy future it's vitally important that we are engaged in major international collaborations like this one, and I'm delighted that NNL has been asked to lead the UK participation in the project. This is an important step towards returning the UK to the international "top table" in the arena of civil nuclear R&D"Having access to facilities that will provide information on how nuclear fuel and oher materials behave in a nuclear reactor is an essential part of any advanced fuel or reactor development programme. Both regulators and utilities view such test facilities as vital in terms of providing underpinning safety research, operational data and computer code validation data for a relatively low cost.It is recognised that most of the current materials test reactors around the world, including the Halden reactor in Norway which the UK has used successfully for many years, are ageing. The Jules Horowitz Reactor (JHR), currently under construction at the Cadarache site in France, will be a new materials test facility, which aims to underpin the international community's test reactor requirements well into the future.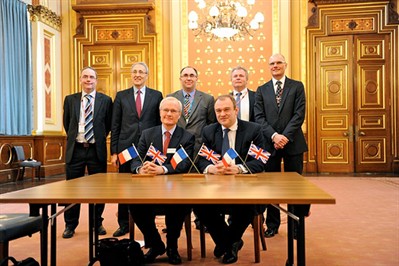 Photo (courtesy of DECC via http://www.flickr.com/photos/deccgovuk/8550859171/): Front row: Secretary of State Edward Davey and French Ambassador Mr Bernard Emié at the signing of the French/UK funding commitment to the Jules Horowitz research reactor. NNL Managing Director Paul Howarth is on the back right. 
The project is being built, and will be operated, within the context of an international collaboration, in order to ensure that these important benefits can be delivered in a cost-effective way.
Read the Government's press release here: 
https://www.gov.uk/government/news/uk-at-forefront-of-european-nuclear-expansion