Sunday 25 May 2014
NNL Joins Leading Global Nuclear Security Body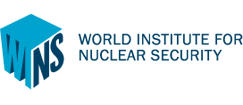 The UK's National Nuclear Laboratory (NNL) is pleased to announce that it has become a member of the World Institute of Nuclear Security (WINS).
WINS is an international forum within which nuclear security professionals can share experience and best practice, as well as learning from one another. There are over 1200 corporate and individual members of WINS around the world.
In addition to operating key nuclear R&D facilities in the UK, which handle sensitive materials such as uranium and plutonium, NNL is increasingly involved in the wider nuclear security sector as the provider of technical support and products which help to improve resilience in nuclear and related fields. Today's announcement follows previous collaboration between NNL and WINS in the field of human reliability assessment and a recognition that the two organisations have a number of areas of mutual interest and some common objectives.
NNL's Head of Security, Jeremy Davison, said today:"I am very pleased that NNL has joined WINS as a corporate member, in addition to the members of NNL's staff who were already individual members. In NNL we are increasingly involved in the security sector – both as an operator of facilities and as the provider of science and technology solutions.We are strong believers in the value of scientific and technical innovation in developing ever-improving security systems and methodologies for the protection of key materials and assets. We look forward to playing our part in the WINS network to help ensure the industry is as secure,robust and resilient as it can be."
Managing Director of NNL, Paul Howarth added:"Security is increasingly a fact of life in the 21st Century and nowhere more so than in the nuclear industry. I look forward to NNL's active participation in WINS as an international security organisation, both to share NNL expertise in security technology and its application, and to identify and utilise where appropriate, best practice from other members".
WINS Executive Director, Roger Howsley, commented:
"I am delighted to welcome NNL to corporate membership of WINS, and I am looking forward to building on our previous links as we work together in future. There is a clear benefit in having good links between the science and security communities of the nuclear industry, both to enhance security performance and effectiveness and to ensure that the scientific community has a strong security culture."