Sunday 25 May 2014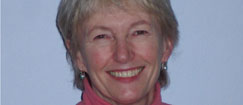 The UK's National Nuclear Laboratory (NNL) is pleased to announce the appointment of Eileen Turner to the role of Stakeholder Relations Manager – Cumbria, effective from Monday 8 October.
Part of Eileen's role is to be the local "face of NNL" with a variety of customers and other stakeholders in the West Cumbria region. In particular she will work closely with Sellafield Limited, NDA and others on communications matters connected to NNL and the Company's facilities, products and services.
Eileen comes to NNL with a background which makes her ideally suited for this role. She has over 20 years of experience in nuclear sector communications – all of it based on the Sellafield site – and she worked as Deputy Head of External Relations for Sellafield Limited for several years. She has lived in Cumbria for 30 years and is already well known to many stakeholders in the region.
Commenting on Eileen's appointment Adrian Bull, NNL's Director of External Relations, said:
"I'm delighted that Eileen will be joining us to boost our external relations in West Cumbria. The region is at the heart of both NNL's work and the wider UK nuclear industry, and it has become clear to me since I joined NNL in March that we should have someone based in Cumbria to allow us to play our full part in everything that's going on here. Eileen's background makes her the perfect person to do that, and I'm very much looking forward to working with her."
Eileen added:
"Some years ago I was closely involved in the work of what is now NNL, when it was part of the BNFL organisation. With changes in the industry, I'd seen less of that side of things over recent years but I've been fascinated to see how things have evolved and what a dynamic company NNL has become. I'm very excited to be joining NNL at what is sure to be a pivotal time in its evolution and I'm also looking forward to renewing my relationships with many friends and acquaintances in the region."