Sunday 25 May 2014
National Nuclear Laboratory Takes Next Step in its Evolution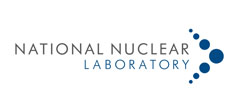 The UK's National Nuclear Laboratory (NNL) welcomes the announcement from Government that the transition to become a Government Owned, Government Operated business (GOGO) is effective from today – 1 October 2013. NNL also acknowledges the considerable contribution made by managing contractor SBM (comprising Serco, Battelle and The University of Manchester) in transforming the Laboratory during its stewardship since 2009.
Chairman of the NNL Board, Richard Maudslay, said:
"NNL has made tremendous progress during the four and a half years since the company was created in its present form. We now operate on a fully commercial basis, carrying out work that is essential to our diverse range of customers. Credit is due to the SBM consortium for the role they have played in achieving that progress, and I am delighted that NNL's Managing Director Paul Howarth and Finance Director David Healey, who were both part of the original SBM management team, have chosen to remain with the business as we go forward.
Although NNL today changes its governance reporting structure to Government, this will have no effect on our relationships with our customers, suppliers and other stakeholders. We will continue to use our technical skills and experience, coupled with our advanced facilities, to best meet their needs. And of course we will continue to maintain our strong focus on safety and security – both of which are of paramount importance in this sector."
NNL Managing Director Paul Howarth added:
"NNL is now entering a very exciting stage of the company's evolution. As we move forward we can build on the progress made over the past four and a half years to capitalise on a wide range of opportunities ahead. Not least, we have the chance to be at the heart of Government's plans for a national programme of nuclear energy R&D. We are also central to the research and development which underpins work to clean up the UK's nuclear waste legacy at sites such as Sellafield.
In addition we have major opportunities within our grasp both to refurbish our existing facilities and to commission new ones. Once that work is complete we will host some of the finest nuclear R&D laboratories anywhere in the world. Add this to all of our commercial work and our closer relationship with Government and the future for NNL has never looked brighter."